Excluding discontinued operations, the insurer's group-wide profit before tax grew by 76% between 2020 and 2021
Admiral Group has improved turnover in its UK insurance book – which includes its UK motor (car and van), household and travel lines – by £123.6m between half one in 2020 and the first half of 2021.
According to the insurer's 2021 half year financial results, published today (11 August 2021), turnover for its UK insurance portfolio increased from £1,248.4m in June 2020 to reach £1,372m at the end of June 2021 – a 10% improvement.
Similarly, total premiums written in this part of the business moved from £1,101.6m in 2020's H1 to £1,230.9m this year, while profit before tax jumped from £314m to £543.5m over the same reporting period.
More specifically, motor profit before tax grew from £310.6m in the first half of last year to now stand at £530.4m as at 30 June 2021. Household profit before tax improved too, from £5.5m to £13.9m between 2020 and 2021.
Travel insurance losses have also been curtailed – Admiral reported a loss of £0.8m this year compared to a loss of £2.1m in June 2020.
Admiral attributed its positive motor book results to the "development of prior period claims resulting in significantly higher reserve releases and profit commission, as well as a favourable current year loss ratio as a result of continued reduced claims frequency".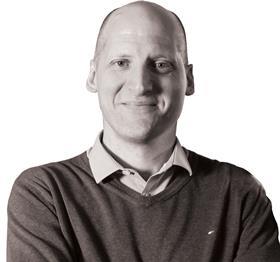 The insurer's motor customers also grew by 12% in the first half of 2021 to 4.93 million, compared to 4.42 million for the same period last year. Household customers, meanwhile, increased by 15% in 2021's first six months, reaching 1.23 million versus 1.07 million in 2020.
Admiral believes its profit growth within household is the "result of benign weather compared to H1 2020, which saw an approximate weather impact of £5m, net of Flood Re recoveries, and positive development on prior year claims driving increased profit commission".
Group-wide growth
Across the Admiral Group, which also includes its international insurance business, Admiral Loans and other group items, like compare.com and Admiral Pioneer, group profit before tax improved by 76% - excluding the insurer's discontinued operations Penguin Portals Group and Preminen Price Comparison Holdings Limited Group – from £274.4m in June 2020 to £ 482.2m this year.
Including these discontinued operations and the gains upon disposal, group profit before tax skyrocketed even further for the first six months of the year from £286.1m in June 2020 to £897.9m at the end of June 2021.
Group turnover improved by 9%, moving from £1.6bn for 2020's H1 to £1.75bn for the first six months of this year. Net revenue grew by 30% to reach £0.79bn, compared to £0.61bn last year.
Speaking on these results, Milena Mondini de Focatiis, group chief executive of Admiral Group, said: "A good strategy is a plus; good execution is a must, especially in times of disruption. It's been a half year of good execution for Admiral. By and large, we've done the right things more often and a bit earlier than most.
"This included adjusting pricing ahead of the market in the UK to reflect shifting pandemic-related claims trends and providing more self-service and digital options to our customers.
"These actions have rewarded us with double digit growth in policy numbers in the UK and in international insurance, whilst operating in very competitive markets.
"Another highlight of this half year is a notably higher level of profit - driven by positive development of prior years in our UK motor book, resulting in increased reserve releases and higher than usual profit commission, as well as lower levels of claims frequency.
"We also made progress against our long-term strategy, increasing adoption of advanced analytics models and planting new seeds for product diversification."
'Record dividend'
In terms of Admiral's dividend, the insurer has confirmed an interim dividend of 115 pence, made up of a normal dividend of 87.9 pence per share and a special dividend of 27.1 pence per share – this is 63% higher than the 2020 interim dividend of 70.5 pence per share and represents 87% of first half earnings per share from continuing operations.
Admiral has also ringfenced a further special dividend of 46 pence per share, reflecting the first payment of the phased return to shareholders of the proceeds from the sale of the Penguin Portals comparison businesses.
This brings the total interim dividend to 161 pence, made up of a normal dividend of 87.9 pence per share and a total special dividend of 73.1 pence per share. Payment will be on 1 October 2021.
Mondini de Focatiis added: "I am delighted that we can once again pay a record dividend, which includes a part of the proceeds from the sale our comparison businesses, to our shareholders - including our staff who continued to work hard to provide great service to our customers.
"I would also like to thank all of our customers for their continued trust in us."
Commenting on Admiral's results, Karl Morris, director of financials at Edison Group, said: "Overall, these results are very strong. However, they were already flagged and so should not come as a surprise to the market.
"The shares are up an impressive 19% year to date, which has led many investors to pause for thought given the well flagged return of claims costs in H2 21 as claims frequency begins to normalise.
"We wonder, given the current valuation (2022 PE 23.5 , P/Book 8.9x), whether there is further upside at this stage."