The insurer's 'market-leading COR' exceeded the performance of the largest UK underwriters in 2021, says data insight firm
Admiral has been named as the best Gibraltar-based insurer for the second year running, scoring an underwriting rating of 78% in 2021, according to new research from market intelligence service Insurance DataLab.
To assess underwriting performance, Insurance DataLab rated Gibraltar-regulated insurers writing more than £10m in gross written premium (GWP) across three metrics – combined operating ratio (COR), aggregate COR over the last three years and improvement in COR over the last 12 months.
Leading the insurance pack, Admiral reported a COR of 48% and a three-year aggregate COR of 50%.
Mulsanne Insurance and Acasta European Insurance were also recognised as top performers. All three insurers received a gold award from Insurance DataLab.
Insurance DataLab co-founder Matt Scott said: "Admiral has once again demonstrated its underwriting excellence with a market-leading COR that has seen it not only rise to the top of the Gibraltar-based underwriters, but also exceed the performance of the largest underwriters here in the UK.
"Praise should also go to Mulsanne and Acasta after the duo reported massive improvements in their underwriting performance over the last 12 months to turn things round and join Admiral in picking up the gold."
Shift in scores
These rankings are based on Insurance DataLab's own formula, which was initially devised for its UK Underwriting Performance Report, published in February 2022.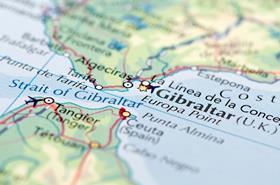 In addition to securing top spot, Admiral also exceeded Fidelis Underwriting's rating of 74%.
Mulsanne, meanwhile, secured second place as the biggest improver, with an underwriting rating of 76% in 2021, compared to 36% in 2020, after slashing its COR by almost 100 percentage points to 78%.
The insurer's rating was helped by a 74% increase in net earned premiums to £14.3m. Net claims incurred also rose by just 30%, knocking 30 percentage points off its loss ratio for the year ending December 2020.
In third place was Acasta European Insurance, with an overall rating of 74% for 2021.
Like Mulsanne, the company also climbed Insurance DataLab's rankings over the last 12 months - it finished second from last in 2020 with a rating of 43%.
The insurer benefited from a marked reduction in its loss ratio after net claims incurred fell by almost 37% to around £8m, leading the insurer to report a loss ratio of 53% for the year ending December 2020 – down from 110% in 2019.