All policies currently underwritten by a panel partner will continue without change until the customer renews
Tesco Bank will be underwriting all its new and renewing motor and home insurance business in-house.
From 1 August 2021, Tesco Underwriting will be underwriting all of this business as opposed to using a panel of insurers - this enables Tesco Bank to deliver a more consistent customer experience.
Mark Airey, commercial director of insurance at Tesco Bank, said: "[This] decision gives Tesco Bank full control over the customer experience for motor and home insurance customers.
"Tesco shoppers who want to protect their car or home with us will benefit from our ongoing excellent service levels and our guaranteed Clubcard discount.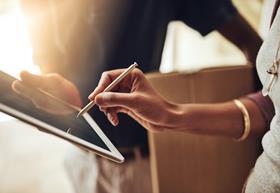 "Tesco Underwriting already underwrites most new and renewing business across our motor and home book. We therefore know that our customers will be in safe hands.
"This is a further statement of commitment to our insurance customers and supports our strategic ambition in the insurance market following our proposed acquisition of Tesco Underwriting."
This follows Tesco Bank's acquisition of Ageas UK's 50.1% stake in Tesco Underwriting in October 2020.
Changes
The transaction is expected to complete in quarter two of 2021, subject to regulatory approval, resulting in Tesco Bank's full ownership of Tesco Underwriting.
Currently, Tesco Bank uses both Tesco Underwriting and an external panel of six insurance partners to manage its motor and home insurance book.
Tesco Bank has contacted its six partners to inform them of its decision.
All policies currently underwritten by a panel partner will continue without changes until their renewal date, at which point the policy will move to Tesco Underwriting if the customer renews.