Dye is set to leave Allianz in November after an 18-year tenure
Allianz Holdings chief executive Jon Dye said he is "keeping an open mind" about his future plans after he leaves insurer Allianz in November.
In May, Allianz confirmed that Dye would be stepping down from his position at the end of November 2021. The firm has hired Aviva's chief executive of general insurance Colm Holmes as Dye's replacement.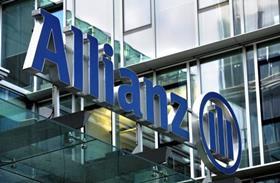 When asked by Insurance Times what his plans are once he departs Allianz later this year, Dye said: "Post-November, I'll be spending six months in my garden. I am making some plans for that period I can tell you! When that's finished, we'll see. I'm keeping an open mind."
Dye was speaking to Insurance Times following Allianz's recent restructure, which saw the firm create distinct commercial and personal lines businesses, which are headed up by newly appointed chief executives Simon McGinn and Steve Treloar respectively.
Dye confirmed that despite the major reorganisation of the insurer's internal operations, Holmes has not been involved in any of the announced changes at Allianz.
He said: "Colm's had no involvement in this whatsoever. To be clear, he is working his notice in his garden, so he's still employed by Aviva. He has had nothing to do with this at all."