Hiscox group chief executive discusses why the insurer will be rebalancing its portfolio and focusing on opportunities in its digital retail arm
Hiscox is focusing on building more balanced portfolios in each of its four core segments to better manage the overall group's volatility.
The insurer's key segments include traditional retail, digital retail, London market and its reinsurance arm – Re and ILS.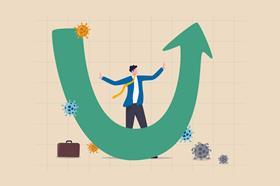 Speaking during an online briefing on 2 March 2022, after the publication of the insurer's financial results for the year ending 31 December 2021, Aki Hussain, Hiscox's group chief executive, said: "Retail digital is where we see our more significant long-term growth opportunity.
"This is where we are growing fast into large, underpenetrated markets using new generation technologies and data analytics that enable us to distribute, underwrite and connect to our partners and customers.
"But this is not just about deploying fancy new technology. We are an underwriting house, so technical rigour and risk management discipline is a big prerequisite.
"Technology for us is an enabler. It is enabling us to access new markets in new ways and drive faster and better decisions."
Hiscox's retail digital arm encompasses all the insurer's digitally distributed and underwritten business - including work with brokers. Hussain believes this portfolio is where a great deal of innovation can take place.
He pointed out that within the retail digital segment, there are huge underserved and underpenetrated markets - for example, the insurer's retail customer base includes 50 million small and micro businesses.
"We are merely scraping the surface of the opportunity - these markets are large and they are growing," he said.
In comparison, Hiscox's traditional retail business covers the rest of its retail book, where Hiscox interacts with its broker partners through non-digital means.
Hussain continued: "The concept of balance remains incredibly important to us, but as our markets evolve and customer expectations change, how we think about our business will change. We are building on strong foundations."
Hussain added that Hiscox has taken excess profit to fund the expansion its retail business, to help it take advantage of cyclical growth opportunities. Hussain is optimistic that Hiscox's retail business will return to strong growth this year, improving by between 5% and 15% in 2022.
Hussain also expects growth within Hiscox's London market business, which writes "more volatile, complex risks through the Lloyd's syndicate".
"This business gives us the opportunity for cyclical growth and over the last couple of years, we have used our expertise and improving market conditions to build more balance into the portfolio," he explained.
Developing the ecosystem
On underwriting, Hussain explained that Hiscox has "honed and nurtured what I like to call the Hiscox underwriting ecosystem". Alongside underwriters, this includes research, risk modelling, claims analytics and reserving, which all informs pricing decisions.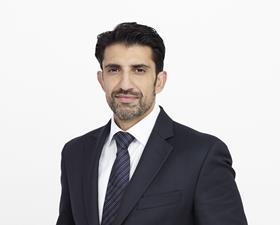 For example, the insurer has developed algorithms that automatically underwrite nearly 100% of its digital retail business, based on information provided by this underwriting ecosystem. Hussain said this approach gives the insurer a "technical advantage".
He continued: "It is this deep technical expertise that means we can successfully write complex, volatile risk at one end of the spectrum and develop algorithmic underwriting solutions for the simpler risks.
"Combined with this technical expertise we have been investing in technology. Over the last few years, we have invested over $3m (£2.2m) to replatform our retail businesses, make [it] digital ready and [able to provide] faster and better decisions."
People and culture
Hiscox's work is underpinned by five group-wide core capabilities and attributes. These include people and culture, brand, underwriting, technology and capital.
Hussain continued: "Traditionally, the underwriting excellence and capital management has come from our big ticket businesses and, more recently, the expertise in new technologies - such as data analytics and automated underwriting - has driven growth and development across the group.
"All of this is driven by our people and culture - a culture that promotes innovation. A culture that encourages a long-term ownership mentality. Our culture is a key social strength and a competitive advantage."
To help execute Hiscox's strategy, Hussain will be tracking four overarching performance metrics: customers, growth, people and culture and return on equity (ROE).
These pillars will be used to manage the business, drive progress and measure success.
"To achieve profitable growth, we have to focus on our customers, develop a deep meaningful understanding of their needs, staying true to our promise. But at the same time, create an environment where our people can thrive while we bring in new capabilities and new people with fresh perspectives to accelerate our journey towards our ambition," Hussain said.
"In terms of financial metrics, our focus is on both growth and returns. Across our digital platforms, we are focused on capturing the once in a generation growth opportunity in smaller micro businesses, he added.
"The world remains a somewhat uncertain and unpredictable place, but notwithstanding that, the outlook for our business remains strong. The balance sheet is strong, providing there is flexibility to invest in attractive opportunities."