The internal candidate plans to bring her 'financial expertise and knowledge of the business' to the role
Ahead of Hiscox group chief financial officer Aki Hussain succeeding chief executive Bronek Masojada on 1 January 2022, the insurer has confirmed that Liz Breeze will become interim chief financial officer while the search for a permanent CFO is conducted.
The position, which is subject to regulatory approval, is effective from 1 January 2022.
Breeze, who is a chartered accountant, initially joined Hiscox back in 2012. During her tenure so far, she has held a number of senior finance roles across the group, including group technical accountant, head of finance for Hiscox UK and, most recently, chief financial officer for Hiscox Re and ILS.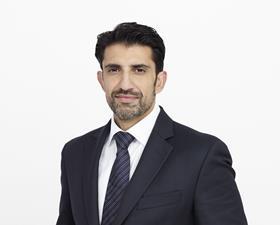 Prior to this, Breeze worked at professional services firm KPMG as part of its insurance practice in London and Bermuda.
An 'excellent addition'
As part of her new role, Breeze will be based in London and will join Hiscox's group executive committee. She will work closely with Hussain in preparation to assume the group chief financial officer's duties in the new year.
Speaking on the appointment, Hussain said: "Liz has a deep understanding of our business, having spent time in both our big ticket and retail operations.
"She has also been an important participant in our work to embed structural finance change as part of our multi-year finance transformation programme.
"Liz will be an excellent addition to our executive team and I look forward to continuing to work closely with her."
Breeze added: "I am delighted to take on this new challenge and look forward to bringing my financial expertise and knowledge of the business to this role as we look to realise the abundance of opportunities ahead of us."