Understanding the make up of complaints will be key in preparing for the regulator's fair value spotlight, according to data service co-founder
Car and motorcycle insurance remains the most complained about insurance product following a 5% climb in complaints referred to the Financial Ombudsman Service (FOS) in quarter two of 2021, according to research from analytics service Insurance DataLab.
Marking the fifth consecutive quarter of year-on-year complaint increases, Insurance DataLab's analysis of FOS data found that the ombudsman received nearly 9,000 complaints in the three months to the end of June 2021 – up from 8,586 for the same period in 2020.
This rise means that complaints volumes are more than a third higher than before the start of the Covid-19 pandemic, with the FOS receiving 6,533 complaints over the course of Q1 2020.
Although the total number of complaints dropped by 12% in quarter two of 2020 due to the pandemic-induced reduction in driving miles, car and motorcycle insurance accounted for more than a quarter of all insurance complaints, amounting to 2,429 FOS referrals in Q2 2021.
Across all Q2 2021 motor complaints, around 61% related to the claims process - breaking this down further, approximately a third of referrals related to administration and less than 2% related to sales and advice.
In comparison, of the 79% of complaints relating to the claims process across all product lines, just under 21% related to admin issues and less than 0.5% related to sales and advice.
Insurers 'need to be prepared'
One of the biggest impacts of the Covid-19 pandemic was felt in the travel sector, with travel insurance overtaking motor insurance as the most complained about product in Q4 2020 – the FOS received more than 2,400 complaints for this line of business, which is almost four times the level seen for the same period in 2019.
Despite this spike, travel-related complaints have now subsided and are dropping back towards pre-Covid levels.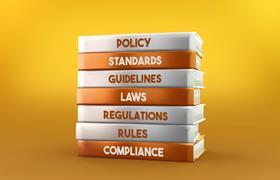 However, the coronavirus lockdowns impacted the types of complaints being referred to the ombudsman, said Insurance DataLab co-founder Matt Scott.
He continued: "In the immediate aftermath of the lockdowns, when drivers were required to stay at home so were unable to use their vehicles, there was an increase in the proportion of complaints relating to policy administration, while the relative frequency of claims complaints reduced.
"This could be down to an increase in requests for mid-term adjustments, such as to reduce mileage limits, as well as a drop off in the number of claims being experienced as a result of the reduction in driving miles across the country.
"While driving miles have partially rebounded, they are still lower than before the pandemic and if this continues, then it could be that insurers continue to experience relatively more complaints related to policy administration going forward.
"Insurers will need to be prepared for this, particularly given how the fair value regulations are cracking down on unfair fees for policy adjustments, as well as the greater regulatory spotlight on insurer service levels.
"Understanding the make up of these complaints and how the industry is reacting to these changes is key."