Despite the High Court's ruling to clarify business interruption claims, complaints have increased more than fourfold over the last year
Business protection remains a strain on the insurance industry as complaints around this line of business referred to the Financial Ombudsman Service (FOS) surge despite the High Court's ruling on business interruption (BI) claims last year – complaints climbed more than fourfold over the last 12 months, according to Insurance DataLab.
With 1,022 business protection insurance complaints recorded for Q1 2021, the number of cases reaching the ombudsman has grown year-on-year in each quarter since Insurance DataLab started tracking this data in June 2018.
Over the last year, the volume of complaints referred to the FOS has boomed to almost 3,000 for the 12 months to the end of June 2021 – up from just 646 a year earlier.
This means that business protection insurance now accounts for 8% of all general insurance complaints - up from 0.8% in 2018.
Despite this increase, only 15% of business protection complaints were upheld in favour of the customer during Q2 2021, compared to an average across all lines of 32%.
Demonstrating the complicated nature of this particular product line, however, Insurance DataLab found that 55% of business protection complaints were upheld in favour of the customer in Q1 2021, compared to 7% in Q4 2020.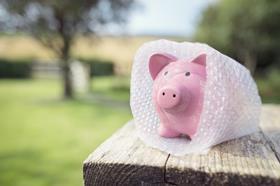 Reputational suffering
Considering the well documented furore surrounding business interruption claims amid the Covid-19 pandemic and FCA's test case, Insurance DataLab co-founder Matt Scott said: "Many more insurers have now started paying out on these claims, which is obviously good for policyholders, but this continued rise in complaints relating to business protection insurance highlights that the industry is still grappling with the issue and customers are still feeling hard done by.
"The industry has already suffered reputationally as a result of this scandal and with Covid pressures beginning to ease, insurers now need to make sure they are doing all they can to meet their customers' needs and prevent these complaints from reaching the ombudsman in the first place."
Insurance DataLab's figures relate to complaints about general insurance providers only, covering the 129 insurance companies on which the company holds FOS complaints data. The data was sourced via a Freedom of Information request.