Commercial lines insurers were heavily impacted by the FCA's business interruption court case
Fidelis Underwriting has been named the best insurer in UK general insurance (UKGI), with an underwriting rating of 74%, according to research by data insight firm Insurance DataLab.
Liverpool Victoria (LV=), HCC International and Esure were also recognised at "top performers" by Insurance DataLab, with each winning a gold award.
The research rated 25 of the largest UK regulated insurers across three key metrics to assess their underwriting performance - this included combined operating ratio (COR), aggregate COR over the last three years and the improvement in COR over the most recent year.
Insurance DataLab co-founder Matt Scott said: "Our research has shown the impact changing market dynamics has had on underwriting performance across UKGI and the varying challenges it has presented insurers operating across different business lines and industry sectors."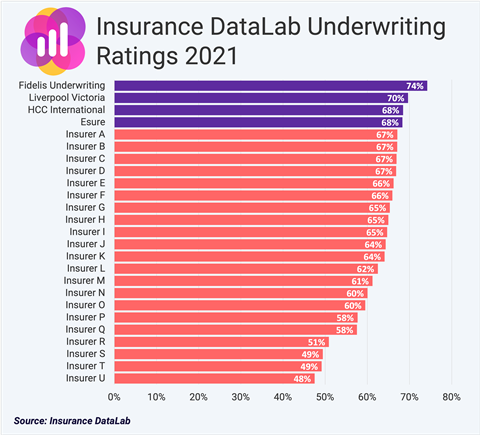 Impact of BI
Overall, Insurance DataLab's research revealed that personal lines insurers are significantly outperforming commercial lines insurers.
One contributing factor for this finding could be the impact of the FCA's business interruption (BI) insurance test case, which found that insurers were mainly liable for Covd-linked claims in this line of business following the first national lockdown in 2020. BI received the lowest 2021 underwriting rating from Insurance DataLab (57%).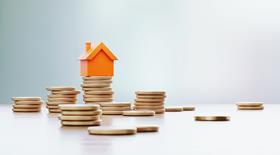 On aggregate, commercial lines insurers picked up an underwriting rating of 61% for 2021.
This compares to a score of 69% for personal lines insurers and 63% for insurers that write a mixture of both personal and commercial lines.
Claims drop off
Meanwhile, medical expenses insurance had the strongest underwriting rating, with insurers benefiting from a decrease in claims following the Covid-19 pandemic as private hospitals suspended treatments to help the NHS cope with patient surges.
For example, many patients chose to delay elective procedures because of the increased risk from Covid-19.
This meant that the net incurred claims in the medical expenses sector fell by almost 13% to £3.1bn in the latest set of insurer Solvency and Financial Condition Reports (SFCRs), down from £3.6bn a year earlier.
Motor insurance also benefited from the Covid-19 pandemic due to a lack of claims as drivers adhered to government advice and stayed at home. For 2021, this line of business had an average underwriting rating of 64%, making it the second best performing product line.
This compares to a rating of just 58% for 2020, when motor insurance was the worst performing product line in UKGI.
Scott continued: "The changing nature of the current underwriting landscape – whether that be due to the ongoing impact of the pandemic or changes to regulation – means that understanding the latest developments and how that will affect the underwriting performance of you and your competitors is key for any insurer as we move through 2022."