Nationally, mileage declined by 63% during 2020's first lockdown, according to My Policy's analysis
Zurich has moved into the usage-based insurance (UBI) market with a transaction that will see the group become a minority shareholder in UK data analytics and telematics insurance provider and insurtech My Policy.
Under the terms of the deal, Zurich will also provide insurance capacity, joining an existing panel of insurers backing My Policy's recently launched usage-based insurance product, JURNY.
The underwriter will become a strategic minority investor alongside existing My Policy management and Inflexion Private Equity.
Siwan Lu, chief executive of Zurich Insurance Mobile Solutions, said: "Our collaboration with My Policy further highlights our commitment to providing user-friendly products to our customers in an evolving world.
"My Policy Group offers a smarter way for customers to insure their vehicle, whilst also giving them more control over their insurance costs."
Covid-driven trends
The projected market for UBI is expected to see rapid growth, fuelled by the changes to driving patterns that have been witnessed during the Covid-19 lockdowns.
"Consumer driving habits have evolved, with various enforced lockdowns structurally changing the driving patterns of many," said My Policy.
Analysis of UK driving behaviour conducted by the firm during the first 2020 lockdown revealed, at its peak, a national decline in mileage of 63%.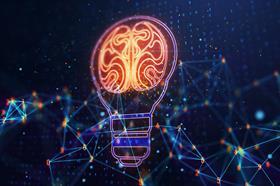 Its analysis also found that even before the pandemic, its consumers in 2019 drove, on average, 20.7% fewer miles than they expected to.
The global UBI market is estimated to grow at a compound annual growth rate (CAGR) in excess of 29% to reach a market value of $190bn by 2026, according to Acumen Research and Consulting.
"[This] announced transaction addresses this consumer issue by bringing together the strength of Zurich's existing underwriting experience and My Policy Group's high quality data analytics and product design capability, including innovative products such as JURNY," My Policy said in a statement.
Boosting capabilities
The transaction will see Zurich's telematics equipment provider, Bright Box HK (Bright Box), incorporated into the My Policy business, creating potential for future strategic partnerships with BrightBox's customers, which include a number of international original equipment manufacturers (OEMs).
Patrick Quinn, director at My Policy, said: "In our ongoing effort to tailor our insurance to consumers' needs, we are aware that increasing our usage-based offering will benefit a greater number of clients as driving patterns change in 2021 and beyond.
"Zurich's investment in My Policy enables us to significantly boost our capabilities and this, combined with My Policy's new pay-per-mile platform JURNY and the ongoing support of Inflexion, will help accelerate our growth plans further and meet changing customer needs."
The deal is subject to regulatory approval but is expected to be finalised by the end of next month.