Italy is the first stop for the insurtech as it gears up to expand into other European territories
Insurtech scale up By Miles has today (14 March 2022) launched its pay-by-mile insurance policy in Italy.
This is the insurtech's first entry into a European territory outside its UK core market base, although it holds ambitions to expand further into Europe by the end of 2023.
Italian drivers will be able to buy By Miles' car insurance policies from Spring 2022.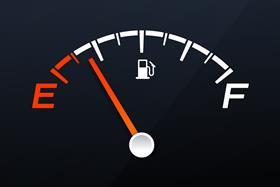 James Blackham, co-founder and chief executive of By Miles, said: "We've seen from the UK that there is a real demand from drivers for pay-as-you-drive insurance products.
"Average annual mileage has been on the decline for over a decade in both the UK and Italy and shows no sign of reversing soon. After converting some of our measurements from miles to kilometres, we're excited to replicate the success of our UK playbook in another territory."
In addition to this, By Miles is powering its expansion with its Usage Based Insurance (UBI) platform. The platform will enable the insurtech and any other third parties to launch new UBI products globally in under twelve weeks.
Unlocking the European market
Maurizio Ballabio and Arkadiusz Bandosz have joined By miles to help with the insurtech's expansion and are both vastly experienced insurance leaders based in Italy.
Ballabio joins after 18 years at Europ Assistance, part of Generali Group, where he held numerous senior positions including director of Automotive Market Insurance.
Bandosz is a member of the Italian Insurtech Association and has spent a several years on the board of Helvetia Insurance Italy.
Ballabio said: "We are excited to be able to bring this product to drivers of Italy. As a nation we're very open to the idea of using our driving data to access fairer pricing – and that's exactly what we'll be able to offer.
"Drivers up and down the country have been looking for a car insurance product that reflects their reduced car usage, and I have no doubt that this will be a success from the outset."
By Miles initially launched in the UK market back in 2018. The insurtech scale up now has more than 90 employees, including several c-suite hires such as chief people officer, chief commercial officer and chief product and technology officer.
It has insured more than 250 million miles for its UK members and has experienced exponential growth in terms of both sales and personnel.
Callum Rimmer, co-founder at By Miles, said: "Despite the fact that, until now, we're not yet available outside the UK, we're already the biggest pay-as-you-drive insurance provider in Europe.
"The opportunity is huge as drivers, many of whom felt the impact of reduced vehicle usage during the pandemic, now want more flexible and fairer pricing as a result. We are ideally positioned to meet this pent-up demand.
"The similarities in market size, telematics acceptance and demographics mean that launching in Italy makes sense. But it is just the start of an exciting period of expansion for By Miles. Our ambition is to become a global authority when it comes to offering pay-as-you-drive insurance products. There is a vast market in Europe ready to be unlocked."
For example, in Italy last year 32 million cars were insured and 27% of these were believed to be UBI policies.
The insurtech's continued growth has led to it raising over £28m in funding from investors including Commerzventures, Octopus Ventures, JamJar Investments, 14W, InMotion Ventures and Insurtech Gateway.