Here we feature Premfina entry into Excellence in Technology
Premfina entered its premium finance on demand service

What key achievement did your entry highlight?
Our promotion of financial inclusion by enabling the payment of insurance premiums via instalments.
It taps into a market segment of mobile-friendly customers that wishes to buy insurance as if buying a Netflix subscription.
Our innovation lies in our newest product, iFaaS (insurance Financing as a Service) - the new way of selling finance for insurance purchases, as an ongoing subscription, via a website and an app on both iOS and Android platforms. iFaaS renders financing as a service, enabling customers to buy and finance insurance premiums "on-demand" on a daily, weekly, or monthly, rather than an annual basis.
Can you share data or testimonials to back up your bid to win?
"The ease of the software and the friendliness of the staff at the company is second to none. The whole process is effortless, swift and no messing about," PMW Commercial Solutions Ltd

"PremFina have restored my confidence in this sector by instilling customer service values into the core of their business. Go PremFina," Robert J Goodson Ltd

"PremFina gives us control across the entire customer life cycle, which is exactly what we needed to further add value to our customers," Bennetts – A Division of Saga

"PremFina's premium finance product and system are to a high standard and comprehensive, combining this with their outstanding support this has allowed us to grow faster," Reactive Insurance.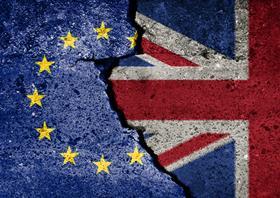 What sets your firm apart from the other shortlisted contenders?
We're the only premium finance company that uses artificial intelligence technology to make customer service more natural, authentic and emotionally intelligent. The customer is always number one, so that makes the customer journey our top priority.
If iFaaS were only an app, it would be similar to insurtechs trying to do the same. If it were only a finance offering, it would be providing an annual loan agreement to enable a customer to pay the insurance premium upfront. Instead, we're able to combine and offer iFaaS.
How will you celebrate if you are the victor?
The whole team at PremFina is grateful for the recognition. We will celebrate as a team (most likely virtually) if we are the victor.