Here we feature entry into Markel's entry into Insurer Innovation of the Year
Markel entered its expect more promise entry into Insurer Innovation of the Year
What key achievement did your entry highlight?
Put simply, the entry highlighted how we were determined to live up to our 'Expect More' promise and stepped up to the up to the plate during lockdown.
This is best illustrated with the example of a 9,500-strong childcare membership group of individual carers/micro-companies looking after 30,000 children. Covid-19 created a denial-of-access nightmare and a potential 2,400% increase in claims for Markel.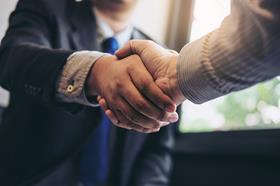 We confirmed cover and worked tirelessly with the broker to solve the claims volume challenge.
In just 22 days we designed, built and delivered a dedicated online portal.
Claims could be submitted quickly, making processing and settlement easy.
What sets your firm apart from the other shortlisted contenders?
From the get-go, we were determined to live up to our sector-specialist reputation and 'Expect More' promise by supporting brokers and their customers in their time of need.
We certainly made every effort to successfully find a cover solution for this group of clients, not least because failure to do this would have also affected those with childcare needs, many of whom were key workers.
Our 'Expect More' promise really does mean something.
This is an example of how we responded at a difficult time, for everybody, is a good illustration of that.
How will you celebrate if you are the victor?
We'd share the news far and wide if we won.
This was definitely a team effort so any recognition goes beyond the Markel team and onto the broker and membership organisation, all of whom were so resourceful throughout the process.