Expert panel intends to examine how far technology has come in insurance and whether it is delivering what the industry really needs
The Covid-19 pandemic has proven the worth of insurtechs – they have helped fast-track technological development in an insurance sector that was previously slow to adapt.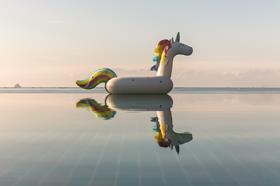 Many processes pre-pandemic remained manual and paper based, but the pandemic forced the industry to pivot to a more technological approach.
This Thursday (16 June 2022), a panel debate entitled Is technology Delivering Better Outcomes for Customers, Brokers and Insurers? will explore how technology has delivered benefits to the industry, the role of the insurtech sector in this and what is left to do.
Insurance Times technology editor Clare Ruel will chair the panel of three experts who will discuss to what extent this technological transformation has created benefits for brokers, insurers and customers.
One example of this is the change in driving behaviour due to pandemic lockdowns – motorists were driving less, subsequently creating an increased demand for pay-per-mile policies.
Todd Zino, ByMiles's chief product and technology officer and one of the panellists, believes that this insurance model is only going to increase in popularity with the shift towards electric vehicles.
Far enough?
Meanwhile, panellist Nyasha Kuwana, head of product at parametric MGA FloodFlash, will discuss how a parametric flood insurance model can benefit businesses. These benefits were particularly apparent during the pandemic when SMEs were hard hit by Covid-19 lockdown measures.
For example, the US Federal Emergency Management Agency (FEMA) noted that – following a disaster – 90% of smaller companies would fail within a year unless they were able to resume operations within five days.
A parametric insurance model allows claims to be paid faster as the trigger and indemnity is pre-set.
At FloodFlash, the advancement in parametric technology is allowing the MGA to close a $70bn (£58.3bn) annual flood protection gap.
Despite the plethora of benefits that technology provides – from better claims to customer experience – the panel will question whether the technology has come far enough.
Panellist Greg Brown, partner at advisory firm Oxbow Partners, will examine how technology has evolved in the insurance sector and what advantages it could provide amid new FCA regulations on price walking, which came into effect on 1 January 2022.
For more information on attending Insurance2025 – part of BrokerFest2022 – click here. Brokers are able to attend the conference for free.