There is much to be learned from big tech players like Google and Amazon, she says
Axa Retail's chief executive Tara Foley relayed the insurer's strategy for future success at Insurance Times' BrokerFest2022 conference last week (16 June 2022).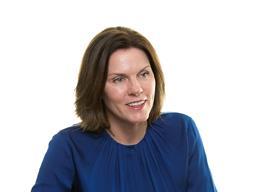 When Foley entered her role in November 2020, she examined what areas the business needed to evolve in to be successful for the future.
Speaking during her opening keynote speech – entitled The Unfinished Business of Digitalisation in the Insurance Industry – Foley told delegates: "I designed a very focused strategy around positioning our success in the future.
"What we should be doing with people's lives is, when there is a struggle, we get them back to the good stuff as quickly as we can and that's what we are about."
To do this, Axa is looking at every possible strand of the business.
This involves thinking about its propositions – Whether they are fit for purpose, what customers want to be talked to about and the associated issue of evolving customer expectations.
She added that examining the customer journey was "critical".
"People have no patience, we [are] that generation now where if [something's] not working, we flip on to the next one," she said. "It's important to make that journey as we know that customers are taking to us in stressful situations that it is as easy to navigate as possible.
"We want to look at deepening these customer relationships."
Spaghetti junction
Foley also explained that Axa has been innovating its "spaghetti junction" tech stack to increase scalability – spaghetti junction refers to the collection of embedded systems and machine to machine communications across various use cases.
She said: "We are also going to look ourselves at the capability and structure etc."
Axa's transformation project is underway, she added – "Customers will be at the core, but everything will be digitally enabled".
Foley believes that there is much to be learned from big players like Google and Amazon.
She aimed to embed the continuous testing and adaptable methods of the big tech players into Axa's digital transformation.
"What that means is we want to go small and incremental every time. We want to embed this test and learn methodology, [even] if that means changing culture at the top. We also want to evolve our brand portfolio so watch this space.
"We will launch it by the end of this year, its going to embody everything that I am talking about."