Axa Retail chief executive discusses the opportunities around data and the direction of future insurance policies
The insurance sector must reimagine the future of the industry, focusing on becoming more "personalised", according to Tara Foley, chief executive of Axa Retail.
Speaking during the opening keynote presentation at Insurance Times' BrokerFest 2022 conference on 16 June 2022, entitled The unfinished business of digitalisation in the insurance industry, Foley told delegates: "When we think of the liberation of data that we have, if we use it well, we can personalise things more effectively, which is important.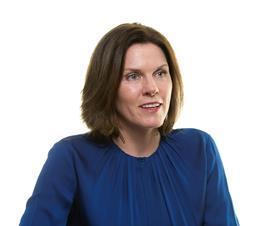 "We are probably going to have to - over time - move away from these traditional annual policies to a much more effective offering around understanding the customer more."
Foley previously worked in banking, where data and analytics were "the Holy Grail".
By 2025, she cited that there could be as many as 42 billion connected devices - all of which could provide the insurance industry with applicable data.
"The volume of data that is going to be flushing around the place – it could be overwhelming but there will be lots of opportunities there," she added.
"[The insurance sector is] data native and yet not fully leveraging the power of it. But it's there in our DNA, in our blood."
In Q1 this year, Axa launched its data lab, called Atlas.
'Unprecedented change'
Despite the "horror show" of the past two years amid the Covid-19 pandemic, Foley acknowledged that pre-pandemic digitalisation trends have accelerated as digital routes and methods were the only option while adhering to social distancing restrictions.
She said: "We need to keep evolving customer preferences. We know that the pace of change is significant.
"We want to look at different ways of offering insurance and insuring different types of claims. All of these trends are converging to allow the reimagining [of] the future of insurance and what it is going to [be] like.
"It's a period of unprecedented change and acceleration, speed, everything – it's all moving.
"We have a huge role to play for UK property and casualty, thinking about jobs in the sector, longevity and [acting] sustainably.
"The right information and the right tools are essential to doing the job properly. Doing digital right enables what we are to do [next]."
Foley additionally believes that the future of insurance will focus on being "preventative" - for example, using storm data to predict flood damage - and will need to consider fast-moving trends, such as electric vehicles.
She added: "There's a state objective around having 20 million electric vehicles on the road by 2030 - how are we going to provide the insurance? We need to think about our models.
"For me, there's a huge opportunity for it - lots of risk, but if we get it right, this is not just important for the industry, but for society."