Axa appointed a new chief executive for its UK retail business at the end of last year – Insurance Times catches up with the new hire to find out her plans for the portfolio and why brokers are core to her strategy
Joining insurer Axa amid a global pandemic gave new UK retail chief executive Tara Foley plenty of "time to immerse" herself in the firm's retail business while homeworking, presenting an ideal "opportunity to refresh our retail strategy" with a revitalised four-pronged focus.
After joining Axa in November 2020, Foley spent her initial weeks in the business working to "really understand the trends, the underlying health of the various businesses that we have, spend time understanding the market, the dynamics [and] the trends we're seeing" - in part, this approach was to make up for the fact that she was not able to "get out and about and walk the floor with colleagues".
However, this preparatory work awarded Foley "the opportunity to refresh our retail strategy".
Speaking exclusively to Insurance Times, Foley reveals that she has earmarked four strategic priorities for Axa's UK retail business. The first is the "the whole trend of digitisation" and "customer centricity".
For Axa, this means re-evaluating its customer journeys to try and match the bar "set by the big tech organisations".
Foley explains: "You want these frictionless experiences, you want organisations to use your information smartly.
"If you give [data] in one channel, you don't want to have to come into another channel and give it all again - that requires back-end infrastructure that's completely integrated, it requires us to use data very intelligently.
"It requires us to have state-of-the-art digital channels, not just online but mobile as well. Thinking about how we use video in our interactions and also having the traditional face-to-face telephony channels because people want to dip in and out.
"That's a big priority for us to understand those journeys that our customers take with us and enable them to interact in the method that they choose, not the method that we choose."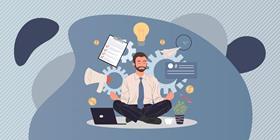 Secondly, the insurer has been "doing a huge amount of work" within its claims function to implement its new 'Step' process – this stands for "straight through electronic processing", Foley explains. This approach aims to allow customers to log and manage their claims online.
"When you have an insurance product, one of those moments of truth is when you need to make a claim and if that experience is clunky, difficult, time-consuming – that's what you're going to remember about your experience with that organisation," she adds.
Instead, Axa plans to use Step to create positive customer experiences. Foley cites feedback so far where a customer was contacted by one of Axa's repair partners within seven minutes of logging their claim online, while another customer received communications from the insurer's salvage partner within 30 minutes of digitally registering their claim, to plan vehicle collection.
Addressing future challenges
The third focus for Foley is "looking at our products and thinking are our products future fit and fit for now"? One example here is car insurance, which Foley says is "geared currently towards individuals and families", however "going forward, we might have to think about different living situations [and] different types of environments where driverless cars become more prevalent".
Lastly, sustainability "is a big, big factor" for Axa, according to Foley.
Describing this as "a very significant challenge", Foley notes that Axa Group chief executive Thomas Burberl has sustainability "front and centre of his agenda".
"There can be a price associated with implementing green products, particularly in the early adoption stage, so there's commercial challenges to it - but there's a moral obligation for any organisation, particularly one of our scale, to make sure that we get this right. As a group, we're looking at how we can do this," she adds.
Work the insurer has done so far includes the creation of its "own sustainability index" as well as its involvement with the UN's Net Zero Insurance Alliance, which brings together "eight of the world's leading insurance and reinsurance companies" to help accelerate the transition to net zero carbon emission economies.
Targeting intermediaries
Axa's renewed retail strategy is not just for consumers, however. Foley notes that "brokers are absolutely fundamental to our business" and that Axa's current investment in implementing its strategic focuses "will also be relevant for the intermediary channel".
She continues: "Our intermediary channel is a huge channel for us and traditionally one that we have been reasonably strong on – we get strong ratings and good feedback.
"We have very diverse intermediary channels. We work with regional brokers right through to the household names and we also work with some specialist brokers. So for us, this is something that we want to develop, deepen, strengthen and it's a core part of my strategy for retail going forward."