'Smart working' will be as 'transformative in the future of work' as the introduction of computers
Insurance2025: The last year has been "challenging on many levels" yet has catalysed a push for businesses to target "innovation, experimentation and creativity". Therefore, emerging from the pandemic, doing "the right thing" for employees will be essential and, in turn, will benefit customers too, said Lucinda Charles-Jones, human resources director for UK and Ireland at insurer AXA.
Charles-Jones was speaking as part of Insurance Times's three-day virtual conference, Insurance2025, held on 20, 21 and 22 April 2021.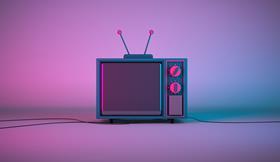 She told Insurance Times content director Saxon East that before the first lockdown, AXA established what its people and customer principles were going to be, as well as what the firm wanted to be known for as an organisation and employer.
She said: "We established that we would do the right thing for our people, so that we could all do the right thing by our customers.
"I really believe this is a real moment of opportunity.
"This is almost as transformative in the future of work as maybe the introduction of computers into the office all those many decades ago. It is as big a moment as that, a big moment of opportunity for us to really reimagine the way we work.
"In AXA, we're really keen to take the learnings from [the past year] to accelerate our thinking on what the future of work at AXA might look like - we call this smart working."
Smart working
For AXA, "smart working" is based on two factors – increased remote working with more enabled movement between home, the office and offsite, as well as a new definition of the purpose of working on-site, where offices are based on "collaboration, connection and creativity", not just "places that people come to do their emails and to make phone calls".
Charles-Jones added: "Our aim is to give our people greater flexibility and choice to get the best out of their working day, but with customers at the heart of all the decisions we make.
"It's a real opportunity for us to get to that sweet spot of increased business efficiency, increased business resilience, but also better balance, flexibility and wellbeing for our people.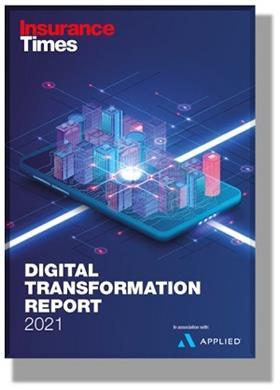 "I'm convinced that what we call our smart way of working in AXA will enable us to really attract and retain great people and [be] a magnet for the best talent – we're already attracting a more diverse pool of talent."
Employee wellbeing
Before the Covid-19 pandemic, only 30% of the insurance company's employees had the ability to work from home. During a "fairly frenetic" few days back in March 2020, the organisation pivoted this figure to over 95%.
Working from home, however, has resulted in different implications for different people – whether that be home schooling challenges, caring responsibilities, or a lack of a suitable workspace in cramped living conditions, for example.
Charles-Jones explained: "It's really clear that people's responses over the last few months of the year have been quite personalised, depending on their own circumstances.
"So, we've taken a really flexible and pragmatic approach."
As a result, the company increased its paid emergency leave from five days to 29, as well as allowing up to 10 paid days to volunteer.
For AXA's clinically trained staff, volunteering was increased to four weeks paid leave, as employees worked with the NHS to help support the fight against Covid-19.
During the pandemic, AXA's employees spent 1,154 hours volunteering to support a number of charities in a variety of ways.
The insurer also "worked hard to keep connected" during virtual times, by conducting mood check-ins, pulse surveys and questionnaires to monitor employee wellbeing.
"Our purpose in society has always been really important to AXA - it's the heart of our business. We know it's important because the research tells us that [it] increases job satisfaction and pride in company, [as well as] increases employee engagement and wellbeing."

Insurance2025: Insurance Industry Keynotes, 2021
1

2

3

Currently reading

Lucinda Charles-Jones: Doing the 'right thing' for employees will benefit customers too

4