An expert panel at the Business of Resilience conference discussed how the insurtech sector could support the insurance industry through innovation
Insurtechs can aid insurers by bringing expertise to a particular specialist area and solving problems with novel solutions.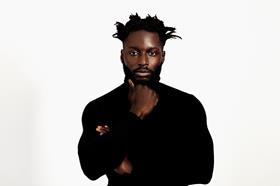 Speaking during a panel discussion titled Innovation and change: How can UK insurtechs support the global resilience agenda? at the Business of Resilience conference on 21 March 2022 at Guildhall, Stephen Brittain co-founder and director at Insurtech Gateway, told delegates that the insurtech space could help to create solutions for traditional insurers.
"The UK insurtech ecosystem is unusually advanced, which is probably why firms come to us," he explained.
Insurtech Gateway was founded six years ago and is an investor with its own FCA authorised incubator and venture capital fund. It sees around 600 startups per year and has backed more than 20, helping them go to market and create solutions for insurers.
Robert Lumley, co-founder and director at Insurtech Gateway, added: "We set [Insurtech Gateway] up to solve three fundamental problems that all insurtechs face when they start their business – primarily regulatory permissions and oversight, operating capital and underwriting capabilities.
"All of those three put together are very difficult to achieve."
Complex problems
Approaching corporates with these ideas was cited as the "biggest barrier" for insurtechs.
Lumley continued: "Bigger ideas don't get going unless they start small. If we can help through that early stage, it doesn't need a lot of money – it needs resource."
"There's an incrediblele humility that I see in resilience founders which I find quite different, in that they are not entirely sure how to solve it [problems] but they are really good at characterising the problem. It's quite something, when you have that burden of how complex the problem is to walk into these great big corporates and be asked 'what do you think?" Lumley said.
Lloyd's Lab is Lloyd's of London's insurtech accelerator programme for early stage insurtechs and startups. Ed Gaze, senior manager at Lloyd's Lab, explained that the Lloyd's market comprises of over 55 insurers, which startups working with Lloyd's Lab can leverage for both connections and advice.
Gaze explained that climate change and cyber are the two areas where most of the industry's innovation is currently centred, with insurtechs looking to create new solutions to these growing areas of risk.
Speaking about the cost of cyber attacks on small businesses, he noted: "The ransomware cost is not the biggest cost itself - it's actually the interruption to the business as a whole. In climate change, something we are really interested in understanding at the moment is the carbon footprint in the insurance we write and this could help us in the future.
"This surely is good for insurers, but there's a long road to get to that point. Insurers have loads of data but what they need is insight topics. So, these people coming in with new insight topics are not just bringing new data. Often what we like to see is people trying to help us understand and analyse it and make decisions based on it."
Lumley pointed out that insurtechs understand the future of data. "I think it's just the fact that people are so authentic about trying to solve the problems," he explained.