One of his last projects will be to find someone to fill his role
Ed Gaze will be stepping down from insurtech innovation incubator Lloyd's Lab after almost four years in his role as senior manager.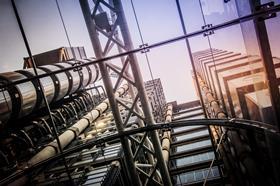 Gaze has held the position since the inception of the incubator in 2018, seeing more than 90 insurtechs through the programme.
In a LinkedIn post yesterday (19 May 2022) Gaze announced: "I am moving on from the Lloyd's Lab.
"I am so proud of what we – everyone involved in the Lab – have achieved during my four-year tenure. I think I've had just about the best job going in the market and the opportunities it has presented to me personally have been unique – from meeting the deputy prime minister of China, through to speaking on the same stage as government ministers in Guildhall.
"I am confident that I am leaving the Lab in the safe hands of Rosie Denée (Lloyd's Lab and Innovation) and Tom Allebone-Webb (Lloyd's of London, head of strategy), and I will be around for the remainder of cohort eight."
Innovation remains key
Gaze thanked everyone involved in Lloyd's Lab and urged candidates to apply for the vacancy.
A spokesperson for Lloyd's of London said: "Gaze will be stepping down from his role as senior manager of the Lloyd's Lab in August. He has made a fantastic contribution to the Lab since its inception and leaves with our very best wishes.
"We are commencing recruitment for Gaze's successor and while we recruit, Denée will act as custodian of the Lab. Innovation remains a key priority at Lloyd's and the Lab will continue to thrive under the leadership of Dawn Miller, Lloyd's commercial director."
Gaze added: "One of my last projects will be to help find my replacement."
In addition to Lloyd's Lab, Gaze also sits as a member of the insurtech board for startup backer Tech Nation. He is also co-treasurer at Stepney City Farm and board observer at insurtech Layr.