The accelerator scheme has also included wild card entrants in its latest cohort
Innovation acceleration programme Lloyd's Lab has today (31 March 2022) revealed its eighth cohort, selecting firms with a focus on climate change and decarbonisation.
Out of 150 applications, eleven insurtech startups were selected to join the Lloyd's Lab global accelerator scheme, empowering them to test out propositions that could address challenges facing the Lloyd's market.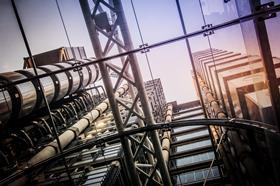 The eighth cohort will begin on 25 April 2022 and run for 10 weeks.
Lloyd's Lab used four key themes in its most recent selection process - these focused around decarbonisation and climate change, supply chains, data and models and claims.
Lloyd's Lab also accepted wild card entrants whose businesses fell outside of these themes - these insurtechs centre around space safety and contract review.
Ed Gaze, senior manager of Lloyd's Lab, said: "It's really exciting to be welcoming the eleven successful teams to the Lloyd's Lab for our eighth cohort.
"We've invited insurtechs to address some of the most pressing issues the Lloyd's market faces, from supporting the transition to a low carbon economy to getting better at dealing with business interruption claims.
"We're delighted to be working with some of the most innovative insurtechs in the world and look forward to seeing how they help our market, customers and society progress."
Lloyd's Lab's seventh cohort launched in August 2021.
The companies selected for Lloyd's Lab eighth cohort are:
Kita: Provides insurance for the voluntary carbon markets, to enable more high quality carbon removal solutions and generate a positive climate impact.
Persefoni: A global software company whose software as a service platform enables companies and financial institutions to meet stakeholder and regulatory climate disclosure requirements and requests.
Kettle: A Bermuda-based reinsurance MGA which aims to protect the world against climate change using deep learning and reinsurance.
Otonomi: A blockchain-enabled parametric insurance platform that aims to transform the way cargo policyholders get compensated by compressing resolution times from 45 days to 45 minutes, lowering administrative costs by more than 50% for both clients and carriers and providing algorithmic underwriting solutions.
Privateer Space: Delivers space applications technology focused on space safety, sustainability and security in near-earth space.
Definely: A Microsoft-backed software company striving to redefine how contracts are understood. Definely's tools shorten the contract lifecycle and time to revenue by optimising how professionals understand and review complex contracts.
Marmalade: A deal pricing and data capture system, built for underwriters.
FRISS: Aims to helps insurers gain a deeper understanding of the risk in their portfolio, stay compliant, detect fraud and make better decisions across the end to end underwriting and claims lifecycle.
InsurX: A digital capacity exchange for the complex commercial insurance market. It enhances broker and carrier follow capacity, trading using proprietary algorithmic matching technology.
ClearConnect: Through its proprietary technology, ClearTrac, ClearConnect gives stakeholders in the transportation and insurance industries a 360 degree, real-time view into the risk associated with drivers and fleets on the road.
Baker Tilly: Quantum is a business interruption claims processing platform that strives to deliver seamless, data driven claims processes. Paired with personalised service from Baker Tilly's forensic accountants, Quantum pairs the benefits of automation with a personal touch.