FloodFlash's chief science officer says that floods in Northwich and London are 'a pertinent reminder of the ongoing threat from extreme weather'
Commercial business properties in Britain are twice as likely to be at risk from flooding as average properties, with more than half of these businesses operating in the retail and industrial sector.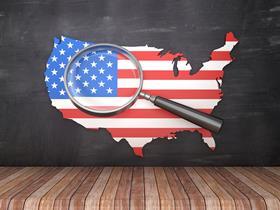 This is according to the second edition of FloodFlash's Commercial Risk Report, published earlier this week (3 May 2022), which revealed that 32.5% of retail and 20.7% of manufacturing, wholesale and logistics commercial properties in Britain were most at risk of flooding.
This was in comparison to eight other sectors included in the MGA's top ten list – the office at 11.1%, education at 2.9%, general commercial at 10.2%, utility at 6.1% and hospitality at 2.7%.
Despite this, many sectors reported that they had flood insurance. Utility (83%), community services (83%), hospitality (80%), manufacturing, wholesaling, logistics (76%) and information (76%) all reported high levels of comprehensive flood insurance.
The survey quizzed 500 financial decision makers at risk of or concerned about flooding, and 200 insurance brokers.
Ian Bartholomew, FloodFlash's co founder and chief science officer said: "Events like the floods that occurred in Northwich and London are a pertinent reminder of the ongoing threat from extreme weather. Those floods also remind us that no-one should rely on the efforts of Defra [Department for Environment, Food and Rural Affairs] or the Environment Agency to provide full protection.
"After all, both Northwich and London have had huge amounts spent on flood defences over the years and yet many homes and businesses were damaged. Average global flood losses have never been greater. In spite of that, or perhaps because of it, the means with which we can anticipate, mitigate and insure against flood risk are more sophisticated than ever."
Greater London highest
Overall, there are 1,642,258 commercial properties in Britain.
In terms of area, Greater London had the highest number of commercial properties in the 200-year flood zone (41,946).
West Yorkshire was second highest number at 10,396, followed by Greater Manchester at 10,011.
The top two regions have both faced recent floods with advanced surface water flooding in London and Calder Valley in Yorkshire.
When businesses were surveyed about flooding risk, 66% of commercial businesses in London and Scotland said they were concerned.
However, the area that was the most concerned around the risk of flooding was the East Midlands, with 75% of respondents indicating their worry.
MP Emma Hardy added: "Flooding has a devastating effect on communities, businesses and individual lives, something I experienced first-hand as a teacher in Hull in 2007 when flood water worked its way through the school I was teaching in classroom by classroom.
"This year, Storms Dudley, Eunice, and Franklin reminded us – if we needed reminding – that climate change is making these events more frequent. More properties are coming under threat."