A new report has made three recommendations to boost insurers' climate resiliency, relevance and profitability
Economic losses driven by climate change have increased 270% in the last three decades, according to technology services and consulting company Capgemini's inaugural report entitled Walking the Talk: How insurers can lead climate change resiliency, published in partnership with non-profit organisation Efma today (17 May 2022).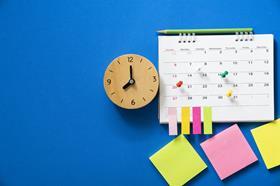 According to the report, natural catastrophe events have led to a 3.6 times increase in insured losses over the last 30 years, alongside a twofold increase in non-insured losses.
Today, water-related perils cause around 45% of natural catastrophe events – this is in comparison to the 1980s and 90s, when water and wind-related events shared 30-35% of responsibiltiy each.
Insured losses for wildfires and storms, meanwhile, have nearly doubled within the past decade (Swiss Re Sigma report – More risk: the changing nature of P&C insurance opportunities to 2040 (September 2021)).
The three climate-change issues concerning insurers most are insurability, profitability and regulation, which the report states have triggered the longest hard market on record, with 17 consecutive quarterly composite insurance rate increases – as reflected in Marsh's Global Insurance Market Index (February 2022).
Capemini insurance leader Seth Rachlin said: "The impact of climate change is forcing insurers to step up and play a greater role in mitigating risks.
"Insurers who prioritise focus on sustainability will be making smart long-term business decisions that will positively impact their future relevance and growth.
"The key is to match innovative risk transfers with risk prevention and assign accountability within an executive team to ensure goals are top of mind."
Call to action
To fuel insurers' climate resiliency while boosting their relevance and profitability, the report concludes with three suggested steps:
Insurers must embed climate resiliency into their corporate sustainability strategy, with clear actions assigned to c-suite executives to ensure ownership and accountability.
Insurers must rework their approach to bridge the gap between long-term goals and short-term planning by embedding resilience across a company's entire value chain.
Insurers must redesign their technology strategy with product innovation, customer experience and corporate citizenship in mind, which can be achieved by integrating technologies such as artificial intelligence and machine learning.
Read: Climate change has 'broken the world of risk management'
The report drew its data from two primary sources – the 2022 Global Insurance Voice of the Customer Survey, which polled over 4,900 insurance customers across 16 countries between January and Febuary 2022 and the 2022 Global Insurance Executive Interviews – which included views from 270 senior insurance executives across 27 markets.