The retail business is making an 'innovative move' to provide insurance for its customers and 'shake up the traditional retail insurance market'
Insurtech Quotall has partnered with retailer WHSmith to offer travel, home and pet insurance to the newsagent's UK-based customers.
Launching later this year, the digital-centric proposition will be available via both WHSmith's website and its physical stores.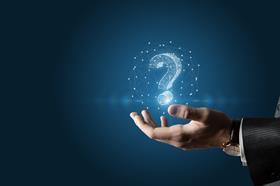 Quotall will source products and regulatory services for WHSmith using its partnership with insurance broker Acrisure – these will be promoted with digital marketing.
Ecosystem specialist Quotall provides a full cycle, comparative insurance platform, with application programming interface enabled multichannel distribution services.
Speaking on the partnership, Quotall chief executive Simon Ball said: "We are delighted that WHSmith has chosen Quotall to help the brand launch insurance products for the first time to their customers.
"It is an extraordinary opportunity to showcase how insurtech and industry expertise can empower and enable brands to enter and shake up the traditional retail insurance market.
"This new partnership is a great reflection of the massive investment we've made in the development of our digital insurance distribution system and the quality of our insurance ecosystem partners and services.
"We are really excited to be working with such an outstanding retail brand in WHSmith and helping them to deliver additional value to their customers through their strong online presence and significant store estate."
Ian Sanders, group commercial development director at WHSmith, added: "Quotall's insurance ecosystem service provides WHSmith with a unique opportunity to extend our brand into insurance.
"This is an exciting and innovative move for us allowing us to provide our customers with an enhanced retail offering and customer experience with a first-class digital insurance proposition."