The new non-standard home insurance offering aims to meet increasing customer demand in a 'hugely underserved' market
Digital insurance distributor ATEC Group has partnered with price comparison website MoneySuperMarket to offer a non-standard home insurance quote comparison service to its customers.
The deal with ATEC – the holding company of B2B non-standard insurance platform Ceta Insurance – will enable MoneySuperMarket to launch a digital, non-standard home insurance quote and buy solution direct to customers.
Ceta Insurance's platform currently offers a quote, compare, click and bind service for brokers from a panel of leading property insurance providers specialising in over 40 non-standard risks.
ATEC will therefore use Ceta's 28 years of experience in this market to create what it believes will be a quick and easy way to compare non-standard insurance quotes.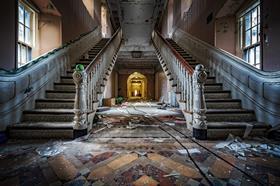 Brendan Devine, chief executive of ATEC Group, said: "Despite around nine million homes in the UK being classed as non-standard, the area of non-standard insurance is still hugely underserved.
"Our Infinity Platform offers brokers and distribution partners a quick and easy way to compare non-standard quotes for their clients, but given the growing demand for non-standard home insurance, it was clear there was a demand in the [direct to consumer] space too.
"In response, we have been working closely with MoneySuperMarket and our panel of specialist insurers to create a unique offering in the aggregator space."
Mark Felix, insurance expert at MoneySuperMarket, added: "Customer needs are becoming more individual, so insurance has to change too.
"From Airbnb to home offices, from converted barns to narrowboats - more and more of our homes are non-standard.
"But homeowners don't have time to look through the small print of non-standard policies - they want fast, reliable insurance.
"This partnership with ATEC enables us to offer customers a panel of insurers that are able to quote on up to 40 non-standard risk types, giving consumers a wider choice of options at competitive prices."