Expanding into personal lines for the first time, Qlaims hopes its new claims assistance policy will benefit brokers by boosting brand reputation and customer service
Insurtech Qlaims has today launched Qlaims Assistance – a new personal lines product aimed at private individuals - which appoints an FCA regulated loss adjuster to negotiate and project manage household claims.
For claims above £5,000, the policy aims to provide customers with their own independent, chartered loss assessor to prepare and negotiate their claim with their insurers, as well as help get repair work underway by accessing a network of trades and specialist skills.
The policies can be purchased as ancillary cover by personal lines brokers through Qlaims' quote and bind portal, U-Quote.
The cover can also be embedded into home policy wordings by brokers, MGAs, or insurers wanting to provide additional support to clients.
Speaking exclusively to Insurance Times, Qlaims chief executive Liz Latter said: "We are seeing advances in the market in the processing of simple, low cost household claims and that's great news, but innovation in the larger, more complex claims space is often overlooked.
"Including Qlaims Assistance in home insurance cover offers benefits to all parties involved in the claim and puts the client in the centre of the decision making."
Capacity for this loss recovery insurance product is provided by Great American International Insurance (UK) Limited, which was rated A+ by Standard and Poor's (S&P) in June 2021.
Taking the helm
Just six months after joining Qlaims in September 2020, Latter was promoted from chief commercial officer "to take the helm" as chief executive.
According to Latter, former Qlaims chief executive Malcolm Harvey is "still very much involved" in the business, as executive director and an ambassador for the insurtech.
She explained that Harvey invented loss recovery insurance in 1986, based on the 'disruptive innovation' business theory - this was later defined by the late academic and business consultant Clayton Magleby Christensen in 1995. This refers to an innovation that creates a new market and value network that eventually displaces established, market-leading firms, products and alliances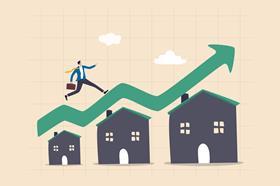 "Malcolm and I have a great working relationship," said Latter. "He's there to give guidance - he has that history about how this insurance works and I've got the honour of leading it going forward."
One of the reasons that drove Latter to launch Qlaims' new personal lines product, however, draws on her experience as commercial director at Saga, where her responsibilities included covering the customer experience at the time of a claim.
Latter explained that the challenges here mainly revolved around coordination and providing the customer with someone who can look out for them and will manage the claim on the broker's behalf once the cover with the customer has been agreed upon.
Managing the claims process can be difficult for brokers to do themselves due to the involvement of an insurer panel, she said.
Therefore, based on her experience in personal lines over the last 10 years, Latter can see "huge possibilities for the private client's version of Qlaims insurance" by "taking some of the pain away [and] some of those frustrations on those larger claims".
Larger home insurance claims are often complex because alternative accommodation can be required. Plus, the claim can become even more difficult to manage when a client wants to make changes during the rebuilding process.
Latter continued: "Experiencing a loss at your home and losing cherished belongings, which can often be combined with having to move out, is emotional and stressful.
"Having a claims specialist working alongside the customer can help them get back on their feet quickly.
"Underwriters too will benefit from receiving a well-prepared claim, which can lead to a shorter period of interruption and reduced exposure, leading to potential cost savings and importantly a higher level of client satisfaction."
Benefiting brokers
To better customer outcomes, the insurtech also supplements its personal, face-to-face service on Qlaims Assistance with technology - namely video streaming at First Notice of Loss (FNOL) if the customer deems it appropriate.
However, Latter stressed that this is not to remove the role of the loss adjuster.
She explained: "There are times you need a loss adjuster, absolutely, and we are not trying to replace that – what we are trying to give is loss adjusters, insurers and brokers the tools to do things in the right place [and] avoid unnecessary visits."
Following a trial with a large loss adjusting firm in 2019, Qlaims found that by complementing technology with loss adjusters' visits, the company could make a minimum 60% saving on operational costs, which is "quite sizeable", added Latter.
She continued: "At the end of the day, what we are trying to do is give a better customer experience, shorten the lifecycle of a claim and make it more efficient, so a greater percentage of the claim goes to the customer and there's less money being spent on expenses in the middle."
Alongside efficiencies, a specific area where Latter sees Qlaims Assistance having particular value is in the affinity market, which she described as being "around the protection we can give [brokers] just for their customer experience".
She explained: "If you are an affinity with an insurer, you are dependent on that insurer's claims experience and traditionally, as a market, we don't always get that right.
"If a broker is offering [services in the HNW arena], where their brand reputation and customer service is particularly important, we believe we can complement there.
"I think it will be a very big market for us."
Latter also believes that by embedding the cover into policies, as a claims preparation clause for example, it "will help to rebuild trust", especially considering the increased regulatory scrutiny on product value and the public's wariness of insurers' willingness to pay claims.
She added: "I have to say thanks to the team on this one because it's really not easy growing a business through purely virtual means, but all credit to them, we have done that."
Great American International Insurance (UK) chief executive John Heaney said: "We are really pleased to be working with Qlaims to launch Qlaims Assistance for private clients.
"The merging of their insurance proposition with technology for retail customers is a big positive for the industry in better managing claims and providing improved service to customers in their time of need.
"This is one of many new relationships we have announced in 2021 as we continue to grow in the specialist lines market."
Qlaims' commercial offering, on the other hand, has so far seen "strong growth", with approximately 10 brokers a month signing up, including networks TEn Insurance Services and Hedron Network.