The firm's new leader has been promoted just six months after joining the insurtech
Insurtech Qlaims has promoted chief commercial officer Liz Latter to take up the helm as chief executive.
Latter joined Qlaims in September last year - she has 25 years' experience in the UK general insurance market.
Prior to joining Qlaims, Latter was commercial director at Saga Services.
Current chief executive and founder Malcolm Harvey will stay within the company as executive director.
Speaking on the news, Qlaims chairman Simon Cooter said: "We're delighted to confirm Liz's promotion.
"Qlaims is growing traction rapidly thanks to the compelling combination of technology, a top-notch claims preparation proposition and our relationships with brokers, which Liz has been instrumental in developing.
"Malcolm remains committed to the business and his passion for customer advocacy will continue to play a key part in the company's direction."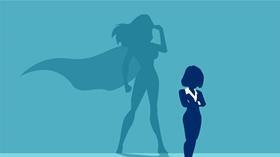 Backed by West Hill Corporate Finance, Qlaims launched in 2017 with the ambition to improve customer experience when making a claim. To this end, it uses video streaming and drone technology to assist with property claims.
'Younger commander' takeover
Harvey added: "I couldn't be more pleased to have found Liz to take the helm of our ship.
"I've never come across anyone with her drive and talent in my working life and we're extremely fortunate to have found her.
"I have been a skipper of one company or another for the last 35 years and it's time for a younger commander to take over.
"I will remain on the bridge at her right hand to offer advice when required whilst spending time with other parts of the business."
Latter said: "I'm really excited about the path ahead for Qlaims and honoured to be leading the next stage of our development as we continue to help brokers improve the claims experience of their clients.
"Despite [the] pandemic, we have launched a quote-and-bind portal and signed significant new distribution agreements.
"In many ways, the need for remote visits has helped to prove the importance of technologies such as video streaming.
"We have big ambitions for the future and I'm confident that we have the team in place to achieve our goals."