The new hire brings 20 years of experience to the role
Loss adjusting firm McLarens has appointed Kirsten Early as its new global head of third party administration (TPA).
Based in London, the new hire aims to spearhead the strategic expansion of McLarens TPA, as well as build upon the firm's existing proposition to develop a global service focused on data-driven solutions.
Bringing 20 years of experience to the role, Early previously held senior management roles at Marsh, ESIS and Crawford. She also has extensive experience working with brokers, insurers, captives, and corporates – including FTSE 100 and Fortune 500 clients worldwide.
Early received the Business Insurance Women to Watch (W2W) award in 2018, was a member of the W2W board in 2019 and served as the vice-chair for the W2W Board foundation in 2020.
She will report to Chris Panes, chief operating officer of Europe, the Middle East and Asia Pacific.
Strategic decisions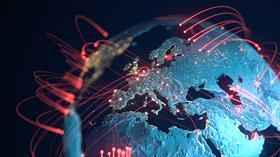 Gary Brown, chief executive of McLarens, said: "We are delighted to welcome Kirsten to the McLarens team. She brings significant experience and understanding of the global TPA sector and is acknowledged as one of the leaders in her field.
"TPA services have long been a successful part of our business - primarily in the US, UK and Ireland, but also, on a smaller scale, with individual local markets across our international network - however, we have not had a truly global service proposition.
"We have steadily seen an increase in TPA demand across all key classes of business and have taken the strategic decision to expand our capabilities in this growing area. We see a huge opportunity to better service this global market."
One of Early's first priorities will be the integration of technology and operational capabilities within McLarens One – the firm's end-to-end global claims platform.
Early added: "McLarens has a unique and positive company culture and the team here has built a reputation for quality and technical excellence. These will be key aspects of our TPA proposition.
"We believe we can offer something different to the marketplace - a truly global TPA service aligned with McLarens's worldwide adjusting team, operating seamlessly together on a single claims platform.
"Irrespective of where clients are domiciled or [where] losses occur, we will service them as one business in a consistent and efficient manner to drive quality and excellence."
Founded in 1931, McLarens is an independent global insurance services provider, with offices and operations located in 40 countries around the world.