Focusing on commercial claims, loss adjusting firm co-owner called the partnership 'a great fit'
Global loss adjusting firm McLarens has inked an exclusive affiliate deal with Polish complex claims management and loss adjusting business Saltex.
The arrangement will see Saltex operate as McLarens' exclusive affiliate in Poland, working from the company's existing offices in Warsaw and Wroclaw.
McLarens hopes the deal will strengthen its current European footprint and also offer a platform for further growth across eastern Europe.
Chris Panes, chief operating officer for Europe, the Middle East and Asia Pacific at McLarens, said: "We are continuing to strengthen our European network and this alliance will further extend our proposition for both domestic Polish and international clients.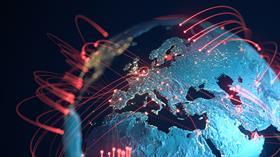 "Saltex is a recognised leader in the Polish market, whose values and technical expertise closely align with those of McLarens."
'Important partnership'
Saltex, which was established in 2005, is led by co-owners Malgorzata Altdorfer-Wasikowska and Mariusz Siminski, serving both national and international clientele.
The business provides technical loss adjusting services for the energy, natural resources, infrastructure, construction and engineering and property sectors, specialising in commercial claims such as property, liability, construction all risks, business interruption and machinery breakdown.
Altdorfer-Wasikowska described the deal with McLarens as an "important partnership".
She continued: "It will allow Saltex to further expand its offering, building upon the comprehensive range of services that we have developed in relation to complex and commercial claims."
Siminski added: "Our business is founded upon the expertise of our market-leading technical adjusters.
"What sets us apart is our ability to handle assignments across the commercial spectrum, combining both technical expertise and specialist sector-focused experience.
"With this in mind, McLarens and Saltex are a great fit and we look forward to working closely with the team when servicing clients both in Poland and internationally."