The new hire, who also acted as chief insurance officer at Tesco Bank, has more than 30 years of industry experience
Over-50s specialist provider Saga has appointed former Tesco Underwriting chief executive Steve Kingshott as chief executive of its insurance business, Saga Insurance, subject to approval.
Joining the company this autumn, Kingshott will replace Cheryl Agius, who left the business in January.
Euan Sutherland, Saga Group chief executive, will continue as interim chief executive of insurance until Kingshott formally joins Saga.
In his new role, Kingshott will lead all aspects of Saga Insurance's business, as well as take responsibility for delivering on its strategic ambitions, which includes providing exceptional propositions and creating broader and deeper relationships for customers.
Saga's group-wide strategy centres around data, digital and brand, underpinned by the firm's overarching aim of offering exceptional experiences for its customers.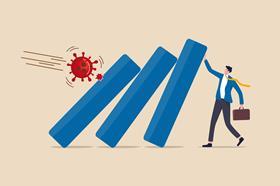 Speaking on the appointment, Sutherland said: "Steve Kingshott has a wealth of experience in the insurance sector and a track record of strategic delivery and we are delighted that he is joining Saga.
"Our insurance business has delivered a resilient performance through the last year as we showed again and again that Saga goes the extra mile for its customers.
"Steve will be an outstanding addition to our executive leadership team, driving the new strategy announced in September last year that will return the business to sustainable growth and the creation of long-term value for all stakeholders."
Dynamic executive team
Kingshott, who has more than 30 years of industry experience, is currently working as chief executive of Tesco Underwriting and chief insurance officer at Tesco Bank.
During his tenure, he led the bank's insurance joint venture with Ageas UK for the past five years, as well as oversaw the acquisition of the business by the bank in May.
Before joining Tesco Underwriting, Kingshott held a variety of senior roles at RSA, RBS, NIG and More Th>n.
Kingshott added: "I am really excited to be joining Saga and becoming part of a dynamic executive team with such a strong focus on customers.
"Saga is a great brand, with a fantastic heritage, loyal customers and great people and I look forward to working with the rest of the team to deliver all the opportunities we see ahead."