Chief executive says Saga's insurance business delivered a 'robust performance' in the last year
Saga has reported a 3% decline in gross written premium (GWP) for its insurance retail broking business over the last year, according to its full-year financial results for the year ending 31 January 2022, published on 23 March 2022.
GWP within this division has fallen from £581.5m in 2020 to now stand at £563.6m.
The firm additionally reported a rise in its 2021 combined operating ratio (COR) for its underwriting business - this increased from 91.4% in the previous reporting period to reach 96.3% in the most recent results.
Gross profit for the underwriting division also fell by 8% between 2020 and 2021, dropping from the prior year-end figure of £58.7m to £54.1m.
The company explained that it held "longer-term expectations of an underlying COR of 97%", but that this figure was likely to improve in the next reporting period.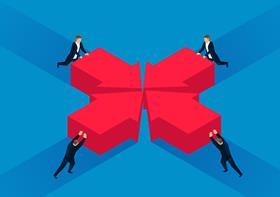 However, the company reported that customer retention improved by 2.3% over the last 12 months and that it had maintained a "disciplined approach to pricing following [the] implementation of [the FCA's] market study pricing rules".
Strong foundations
Policies in force on Saga's insurance book were also 3% ahead of the prior reporting period.
Saga's chief executive Euan Sutherland said: "The insurance business delivered a robust performance with the second year of policy growth after several years in decline."
The company's published statement said the "group delivered a resilient performance against a backdrop of Covid-19 challenges".
Sutherland added: "Looking to the future, I am both confident and excited about the opportunities ahead of us as we emerge stronger from the pandemic than we went in, whilst remaining mindful of the current challenging external environment."
Saga explained that it had built foundations for continued growth over the last year, including targeting its demographic of older customers via marketing, as well as broadening its digital capabilities.