The company said travel insurance profitability reduced by £98.3m in the 12 months to 31 January 2021
UK insurance business Saga today reveals the full impact of the Covid-19 pandemic on its bottom line, reporting an 84.4% drop in underlying profit before tax in the 12 months to 31 January 2021.
In its full year financial results, published today (7 April 2021), Saga confirmed that as of 31 January, its underlying profit before tax was £17.1m – an 84.4% decrease compared to the £109.9m it recorded this time last year.
Saga explained this was "primarily due to a £98.3m reduction in travel profitability, largely resulting from the suspension of operations in March 2020 due to government travel restrictions in response to the Covid-19 pandemic".
The firm's loss before tax amounted to £61.2m in January 2021 – reflecting £59.8m impairment to travel goodwill – and its available operating cash flow was £3.4m, a 96.3% drop compared to £92.7m in January 2020.
Revenue also dipped in the 12 months to 31 January 2021, decreasing by 57.7% to £337.6m compared to £797.3m in 2020. Saga attributed this "to the suspension of the travel business from March 2020, combined with lower retail broking revenues, largely as a result of a reduction in sales of travel insurance policies combined with the sale of the Bennetts business in August 2020."
Saga's travel business was especially impacted by the pandemic – revenues here fell by 88.9%, from £464.1m in 2020 to £51.6m in 2021. Equally, gross profit fell by 116.6%, reducing from £99.1m to a loss of £16.5m between 2020 and 2021.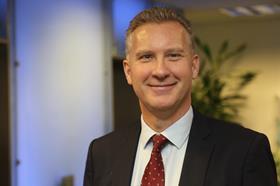 Profit dip
In terms of Saga's retail broking arm, gross written premium (GWP) totalled £581.5m, compared to £619.7m in 2020.
"Retail broking profit before tax on a written basis (which excludes the impact of the written to earned adjustment) reduced to £73.8m from £91.1m and on an earned basis (which includes the impact of the written to earned adjustment) reduced to £75.9m from £90.2m," the report read.
Saga estimated that "factors directly related to Covid-19 reduced profits by £12.7m" within its retail broking division "due to a significant reduction in sales of travel insurance and lower credit hire and repair volumes".
The other contributing factor was the sale of motorcycle broker Bennetts, which also affected the firm's motor broking portfolio, decreasing GWP by 3.7%.
For Saga-branded motor and home insurance products, the impact of Covid-19 is estimated at around £1.2m, reflecting a reduction in claim referral fee income.
Saga's underwriting business generated a profit of £58.7m, including £37.6m of reserve releases, "primarily due to a continued favourable experience on large bodily injury claims relating to prior accident years".
Unlocking pent-up demand
Speaking on the results, Euan Sutherland, Saga's group chief executive, said: "The progress we have made is clear in the resilient performance delivered by our insurance business and in cruise, where our high levels of customer retention show clear loyalty to our differentiated boutique offering.
"At the same time, we have been working to develop the plans to refresh our brand and to invest in data and digital to improve the customer experience.
"Looking ahead, while we are mindful of economic headwinds and the potential ongoing impacts of Covid-19, it is clear that there is significant pent-up demand among our customer base, the vast majority of whom have now been vaccinated and are ready to enjoy post-lockdown freedom.
"Saga is a proud British business, with a strong brand, loyal customers and great people and we are excited about the opportunities ahead.
"We look forward to relaunching our brand later in 2021, which will only enhance our ability to unlock the potential in Saga, returning the business to sustainable growth and creating significant long-term value for all our investors and stakeholders."