AM Best places UK insurers on negative outlook amid major challenges
The UK general insurance market has been placed on 'negative' outlook by US-based credit rating agency AM Best, with warnings that motor insurance is particularly vulnerable.
AM Best warned that:
UK motor insurers face a "dent" to results amid new challenges in 2021 as motorists return to the roads.
The pandemic will likely put real pressure on insurance "demand", especially in the battered travel and hospitality sectors.
Investment returns are likely to be lower amid the cutting of interest rates twice by the Bank of England.
In the aftermath of the FCA pricing crackdown, insurance firms may struggle to offset lower renewals with increases in new pricing.
The rating agency particularly cautioned the industry on motor insurance. It said insurers are enjoying the benefits of lower frequency in the first quarter of this year, but that this will end as motorists return to the roads when lockdown eases.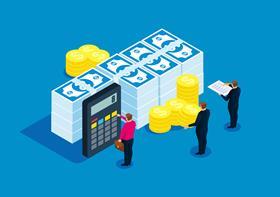 The firm said: "In 2021, the impact of premium refunds will earn through and strong competition continues to put pressure on rates.
"In addition, claims severity is increasing, driven by rising repair costs, and increased personal injury settlements following the Ogden discount rate.
"As car usage returns to pre-lockdown levels, falling rates against a backdrop of claims inflation will likely lead to underwriting losses."
AM Best believes insurance firms will be even more reliant on non-core income, such as premium finance.
Striking a more positive note, AM Best said more people working at home will likely lower escape of water claims at home.
Furthermore, the Civil Liability Act reforms coming through this year will lower legal costs.
Overall, AM Best said the UK market performance is "relatively weak", stressing that retail was most challenged.