Plans for a financial rating regime for MGAs has been welcomed by the market, but doubts remain that firms will be willing to open their doors
Credit rating agency AM Best has launched the draft of its new methodology, 'Best's Performance Assessments', for Delegated Underwriting Authority Enterprises (DUAEs), including MGAs - the plan has been described as a game-changer for the delegated authority market, but much will depend on the willingness of DUAEs to participate.
"Increases in the number of managing general agents (MGAs) and the amount of MGA-generated premium in recent years highlights the rising prominence of the delegated underwriting authority enterprise (DUAE) model in the insurance industry distribution ecosystem," said Best.
Recognising the increasing use of DUAEs and how their decisions could financially impact insurance partners, AM Best said it had decided to release a draft methodology with the intent of assessing DUAEs, to provide transparency to the market and inform the industry of a DUAE's ability to perform services on behalf of its insurance partners.
"Newer DUAEs are using technology platforms that enhance operational efficiencies, which is tremendously valuable to insurance carriers seeking different ways to cut costs and augment bottom line profitability in highly competitive markets," said David Blades, associate director, industry research and analytics at AM Best.
"Insurtech advancements have not only furthered DUAEs' effectiveness, but also have boosted their productivity."
He added from a risk management perspective, AM Best believes that it is critical that insurance carriers ensure that DUAEs are writing risks within specified expectations by conducting regular and frequent audits. DUAEs generally have been insulated from the financial distress inflicted by Covid-19 because their specific niches were not vulnerable to the related economic downturn.
Game-changer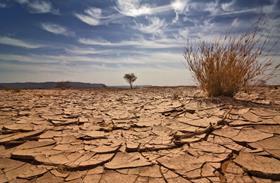 Peter Hughes, managing director at Litmus Analysis, said the move has "reflected concerns that there is clearly a wide range in the quality and performance of MGAs, but that it's challenging to assess them in the absence of detailed information, the majority of which isn't in the public domain".
"Our view is that this could be a game-changer," he added. "The 'could' is important. On the face of it, it would seem unlikely that the majority of DUAEs would happily open their books to a rating agency without market pressure to do so and given that they would most likely have to pay for the privilege, they're not going to form an immediate queue.
"However, to the external observer, it seems possible that this initiative could bring increased discipline and stability to a market that might otherwise feature a rash of failures, as it did back in the 1990s when your author was a broker."
Catalyst for action
He added that AM Best's plans could prove to be a catalyst for action, by responding to pressure from carriers as well as the consensus from industry leaders that this would be a healthy initiative.
"If you were running a large MGA with a strong platform and sufficient revenue the temptation for this kind of differentiation is obvious, albeit constrained by some fear around what you are getting into," Hughes said.
Insurance Times undertook its first five-star ratings project of leading UK MGAs last year. Over 1,000 brokers came forward with their feedback and comments - four MGAs achieved a five-star rating, while five were awarded two stars.
In the feedback from brokers, there were concerns over composite insurers reducing their capacity and willingness to write certain risks. Brokers said the market is going to become more difficult over the next few months and that there was a need for MGAs to place those risks which the large composites do not wish to write.
There was also a view that MGAs will play a significant role in the market's recovery post-pandemic, as major insurers continue to reduce their participation in certain risk classes.