The insurtech MGA's chief executive McNamee says the firm is in a 'strong position' to drive exponential growth
Jacqueline McNamee's insurtech MGA C-Quence is planning for a rapid expansion this year, starting with two key hires.
Former Hiscox sales director Derrick Potton has been appointed as the firm's new business development specialist, to further the C-Quence's growth.
Meanwhile Alex Fell - who has served tenures at both Chubb and Markel - will join C-Quence's financial lines underwriting team later this month. Based in Manchester, Fell will be a key addition to the insurtech MGA's management liability underwriting team.
McNamee, chief executive of C-Quence, said: "With seasoned expertise in driving growth strategies, Potton is an important addition to C-Quence's senior team where, in addition to his business development responsibilities, he will play a key role with the continual improvement and delivery of our overall proposition, product solutions and marketing.
"Our formula of harnessing great technology – coupled with a highly experienced team – has driven significant growth in our business over the past two years, which means we are now in a strong position to drive exponential expansion over the next few years."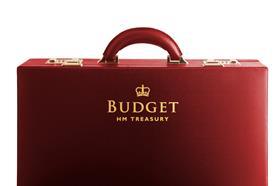 Levelling up
McNamee said that with these two new hires, C-Quence is "well placed to benefit from the improving prospects for the UK economy as we come out of lockdown. Now is the time to grow and strengthen our team and further diversify our skills base to take us to the next level".
She continued: "Potton will help to increase our flow business, including a differentiated capability around schemes and facilities, utilising our cutting-edge C-Q elements trading platform that is so well suited to efficiently handling 'no or low touch' high volume business.
"In addition, he will help us realise many opportunities to step up our development as we continue to expand the capabilities of our innovative platform and product offering. Combined with our service, it is a proposition that few, if any, in the industry can match.
"I am delighted Potton is joining C-Quence at a time when we are hugely optimistic about the future. As an agile and technology led business, we are proud that we have been able to support brokers and their customers through a very difficult year."
Meanwhile, Potton said he was "very excited by the challenge" in joining C-Quence.
McNamee added: "We have been writing management liability and directors' and officers' business for nearly two years with remarkable success.
"It is critical that we maintain the extremely high levels of service brokers have come to expect from us as we continue to expand. Fell's arrival, complemented by the efficiencies of our technology, means that we will continue to deliver on that promise."