The insurtech chief executive believes embedded insurance is revolutionising distribution
Insurtech Trõv has continued its expansion into the UK insurance market by revealing a new wave of consumer brands that will offer digital renters cover.
Currently, these UK brands include Lloyd's Bank, Love to Rent, Moovshack, OpenBrix, Utilita and Movinghub, but Trõv has revealed there will be many more to come over the span of 2021.
Scott Walchek, founder and chief executive of Trõv, said: "It's exciting to work with many popular brands and empower them to offer digital insurance products with Trõv's technology.
"While renters' insurance is one of our foundational offerings, brands that work with Trõv will be able to rapidly launch a road map of embedded insurance products thanks to our scalable [application programme interfaces (APIs)] and network of insurance carrier partners.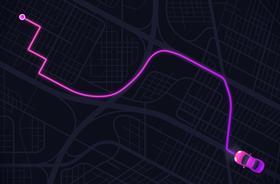 "Distributing insurance is complex and Trõv has done the heavy lifting, simplifying this for brands, enabling them to rapidly get to market and generate recurring revenue."
Meanwhile, one of Trõv's existing UK partners – Lloyd's Banking Group - has expanded its product range with the insurtech, beyond its Halifax-branded renters' insurance offering, by launching a flexible contents insurance cover this month for renters, tenants and homeowners.
During the height of the pandemic last year, the government put legislation in place to prevent tenants who could not meet rent payments from being evicted, although many rent guarantee insurance products were suspended.
The insurtech's latest announcement follows Trõv partnering with electric vehicle sharing comapny Zoom EV in February.
Embedded insurance
Trõv believes that embedded insurance, which is technology-enabled insurance products that are offered in the context of non-insurance applications, is revolutionising insurance distribution because popular brands are motivated to generate new revenue streams while keeping customers in their existing ecosystems.
For example, the banking industry has seen a great deal of its customer acquisition shift to all-digital channels, via embedded finance, and now the insurance industry is undergoing a similar change.
Trõv has designed its APIs and white label software to power this shift by providing digital ecosystems with the necessary tools - from quote to claim - to make insurance a seamlessly integrated offering within their customer applications.
A digital ecosystem is an interconnected service that enables users to fulfill a variety of needs within one experience.
Management consulting company McKinsey estimates that emerging digital ecosystems could generate 30% of global revenue by 2025, with property and casualty insurance sales playing a significant role.