Broker chief executive says the deal is an 'endorsement' of the firm's 'data-powered strategy'
Ardonagh Specialty has this week launched a new cross-class follow capacity solution with insurer Beazley, specifically for clients of broker Price Forbes.
This will see Beazley's Smart Tracker - Special Purpose Syndicate 5623 - follow pre-approved Lloyd's leaders across placements in cargo, specie, terrorism, financial products, healthcare and marine.
The line size is pre-determined across these areas and the in-scope client portfolio for this business amounts to around $350m.
The fully digital proposition aims to offer Price Forbes' clients certainty of capacity in continuing challenging market conditions.
The arrangement also signals the first phase of delivery for dedicated follow capacity through Ardonagh Portfolio Solutions. The team plans to expand the line size offered over the coming months.
James Masterton, chief executive of Ardonagh Specialty, said: "This announcement is the culmination of years of investment and development by the Price Forbes and Ardonagh Portfolio Solutions teams into proprietary data analytics and modelling based firmly on optimising placement to delivery with speed and confidence for our clients.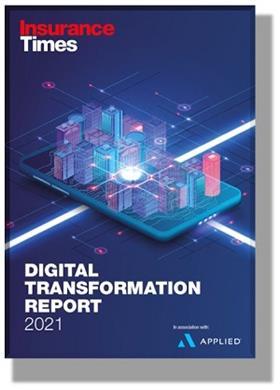 "The ability to aggregate portfolio data is somewhat of a holy grail for brokers and this deal represents a firm endorsement of the data-powered strategy the team have built.
"To secure exclusive, dedicated capacity for our clients during this market cycle is an achievement we are very proud of and, as we deepen the data set to include Bishopsgate and CLM, over time we hope to broaden the offering for our clients."
Ardonagh Specialty includes brokers Bishopsgate Insurance Brokers and Price Forbes and Partners.
Investing in data
The new solution will be managed within Equinox, which is part of Price Forbes. It will be integrated into internal systems, using in-house developed EDGE technology, to ensure ease of capacity deployment and accessibility for clients.
Graeme MacMillan, chief executive of product and distribution management within the Ardonagh Group, added: "As the follow-form marketplace in London matures and evolves, we will continue to invest in data capture, analytics and solution development to harness our portfolios in support of our clients' placement needs in the global specialty arena.
"[This] is a significant milestone in Ardonagh's broader journey to invest in data insight and analytics. With the acquisition of [fintech company] Orange Bear last month, we are continually deepening our capabilities to bring better digital insight and products to millions of clients across the group."
Launched in 2018, Beazley's Smart Tracker Syndicate aims to provide efficient, low volatility investment opportunities for third party capital. It writes $200m gross written premium through cross-class, broker-led facilities.
Will Roscoe, head of alternative portfolio underwriting at Beazley, said: "After an extensive period of exploration and diligence with Ardonagh and Price Forbes, we're excited about the mutual benefits for clients and capital providers, led by data science and risk modelling.
"Through Beazley Smart Tracker, we aim to provide greater ease and certainty in obtaining follow capacity behind high quality pre-approved underwriting leads.
"This model succeeds when we collaborate with partners that hold the granular data essential to portfolio underwriting and that share our goal of improving the efficiency of the follow capacity model in the London market."