The London market insurer shows a total $2.192m for gross written premiums in the first nine months of 2019.
Global insurance business Beazley has reported a 12% increase in its gross written premiums, improving from $1.958m in September 2018 to $2.192m as at 30 September this year.
Each of the insurer's divisions reported a growth in premiums, as recorded in its quarter three trading update, showcasing business results for the first nine months of 2019.
One of the largest premium boosts was seen within Beazley's new specialty lines section; premiums grew by 24% in this area to reach a total of $662m. This includes a $34m contribution by Beazley's market facilities business.
Another area of vast growth was the business being written through the firm's international financial lines platform; this has improved 59% year on year.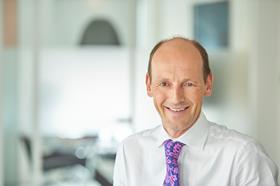 Subscribers read more:
CLS: the £350m MGA looking to 'grow by 40% in two years' through broker partnerships
Skyward premiums
Beazley recorded a 16% premium growth within its newly created cyber and executive risk division for the first nine months of 2019, totaling $567m as at September 2019, while its political, accident and contingency arm achieved premium increases of 11% year-on-year. Driven by personal accident direct and life products, premiums in this division reached $204m for Q3.
Growth was hampered within Beazley's property division, with increases of 7%, as the firm has this year ceased writing construction and engineering business. Gross written premiums for this area now stand at $337m.
The insurer's reinsurance and marine portfolios recorded modest premium increases of 2% and 5% respectively, amounting to $191m and $231m as at 30 September.
The premium rate on renewal business improved by 6%.
Claims environment
Natural disasters have hit Beazley's pockets in Q3, thanks to the costs of typhoons Faxai and Hagibis in Japan, as well as hurricane Dorian in the Bahamas.
Andrew Horton, chief executive at Beazley, explained: "We have continued to experience heightened claims activity with our exposure to catastrophes in Q3, estimated to be $80m net of reinsurance and reinstatement premium."
The business has further noted claim increases within its directors and officers (D&O), employment practice liability and healthcare liability books. Beazley additionally predicts that overall reserve releases for its specialty lines and cyber and executive risk divisions will be lower than previous years.
"We have been anticipating a more difficult claims environment in areas such as directors and officers, employment practice liability and healthcare liability in recent years. As such, we have been adjusting our underwriting for several years in these areas and began opening at a higher reserve position at the start of 2018," Horton added.
State of play
To finance further growth of the business, Beazley has issued $300m of Tier 2 subordinated debt, which involves undisclosed funds that do not appear on financial statements, from its subsidiary Beazley Insurance dac.
The insurer is also working to diversify its product offering; in Q3, for example, it launched the cyber and financial lines divisions in Italy and its virtual care product was brought to the UK.
Beazley continues to invest in its market facilities business through its smart tracker syndicate 5623.
The organisation's investment return to 30 September was $215m, equating to 5.3% annually.
"We continue to see strong, double digit premium growth across our business as a whole, driven by organic growth and rate rises across many lines of business," Horton said.
"Our investment team has delivered another strong performance in Q3, bringing our year to date net investment income to $215m or 4%."