Insurtechs offer a 'great opportunity' to assist large corporate insurers in making a 'digital shift' says Sønr chief executive
"Enabler" insurtechs have the ability to support insurance firms through the challenges of the Covid-19 pandemic by providing "better, more comprehensive digital services" that will help insurers and brokers flourish in the 'new normal' post-pandemic, according to Matt Connolly, chief executive of market intelligence platform Sønr.
For Connolly, insurtechs can be divided into two camps: 'challengers', which have full-stack propositions, or 'enablers' that can "help big insurance companies accelerate their transformation and innovation activity".
"They have propositions that help bigger companies get from point A to point B quicker," he explained.
"They will be achieving that by enabling the bigger companies [to] provide better, more comprehensive digital services.
"A lot of the activity that we've been doing has been helping big corporates identify partnerships with insurtechs to get to value quicker. So, if you are an enabler insurtech and you have a proposition that will help a big company, then actually it's quite a good time."
Adding fuel to the fire
In terms of navigating the fluctuating pandemic landscape and helping the insurance industry buff its Covid-19-knocked reputation, Connolly noted that insurtechs are certainly "a piece of the puzzle".
He said: "It's the work that [insurtechs] are doing with the corporates to better present themselves and services their customers.
"But also helping companies understand themselves better – to price better, to create better products, to recognise where their gaps are. Insurtechs aren't all customer facing propositions."
This focus on fine tuning digital propositions has become more pertinent during the coronavirus pandemic – Connolly described Covid-19 as the "accelerant" for "an enablement offering".
Research from Cass Business School supports Connolly's perspective. The Risk, Strategy and Digi-Change and the Role of the CRO report, authored by lead researcher Sarah Ruberry and senior lecturer in insurance Dr Cormac Bryce, identified Covid-19 "as a catalyst for the industry-wide adoption of new digital initiatives in the insurance industry".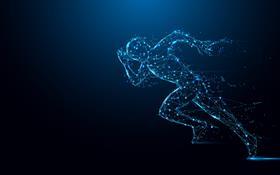 Ruberry said: "This research has implications for the future development of insurtech and fintech more generally.
"In a hardening market, chasing down frictional cost drops down the agenda. However, investing in the right digi-change solutions can build a lasting strategic advantage.
"Insurers who can facilitate adequately priced risks through the efficient mining and analysis of data will be better positioned than their peers moving forward.
"A year ago, the insurance industry would have dismissed the idea of a wholesale working from home model and new business not needing to be conducted in person.
"Covid-19 has created an opportunity and a paradigm shift and similarly, insurers should refocus their digi-change lens."
Connolly added: "We're now living in a world of immediacy and expectation. The customer experience for some brands is so extremely positive, yet with insurance companies it's still, on the whole, pretty rubbish.
"There's this digital shift that insurance companies have to make and insurtechs are a great opportunity for them to accelerate their ability to make that shift.
"That's a really interesting and massively Covid-related impact - it's just sped up the direction of travel."
Strengthening their hand
Reflecting this focus on digital, insurtech investment finished on a "record high" in the fourth quarter of 2020 after the sector experienced a notable drop in funding during 2020's Q1 by more than half, according to Willis Towers Watson's (WTW) Insurtech Quarterly Briefing 2020 Q4.

This is a stark comparison to last year in May, when Insurance Times reported that many insurtechs found they were not eligible for funding from the UK government's scheme.
The apparent boost in funding is certainly welcome, however, as Connolly believes shifting consumer demands and expectations as a result of the pandemic could lead to further innovation opportunities for insurtechs, for example the use of parametric products to better accommodate changing customer behaviour.
Although Connolly noted a drop in demand for insurance from SMEs, he thinks there will be a "bounce back" in this sector, which could prove to be more fertile ground for insurtechs.
For example, Superscript, formerly known as Digital Risks, last year revealed its plan to better support SMEs that are navigating financial challenges arising from the pandemic.
Therefore, insurance companies could also "strengthen their hand", Connolly said, as the pandemic has highlighted the importance of good advice.
Phased out
When asked whether he saw insurtech being phased out as a sector following some larger insurtechs like Brolly being acquired by Direct Line, Connolly said: "You have these incredible entrepreneurs that are building companies of sufficient value for [an insurer] to buy into."
And by having these entrepreneurs within big insurers, the hope - he said - is to "have positive change and continue to amplify that pace of change".
He cited Lemonade as "making insurance and insurtech mainstream".
"This will encourage more startups and more entrepreneurship. It is the same for the acquisitions – for every acquisition, it will just bring more insurtech to the market and that is exciting," he said.
For the more established insurtechs, Connolly said that when they reach a certain stage, they are able to create new products and new propositions more easily.
But, he concluded that "there's always going to be a level of churn" in the sector, although he added this is not necessarily a bad thing as it "cuts the dead wood".