The technology driven business plans to fill 'a significant gap in personal lines etrading' says founder
The founder of a new digital-only broker has said the firm is to target the areas which have been traditionally underserved by technology.
John Garrard was speaking as he launched Wrapper Insure, a personal lines broker that will operate on a fully online, self-service, digital-only basis.
The ex-Fish Insurance managing director said Wrapper will target the motorhome sector before expanding its offering in to include touring caravan, gap and micromobility insurance products in the coming months.
To remove any need for interaction with the end user, the broker will utilise technology to "give customers complete control", with a self-service portal, artificial intelligence (AI) chatbot and a policyholder app provided by Ignite Insurance Systems.
Crying out for a modern approach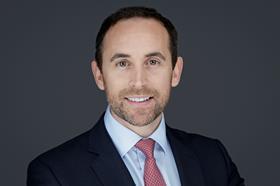 The firm said product distribution will be predominantly conducted through aggregators; all quotes will be enriched at point of quote with vehicle, credit, ID, fraud, sanctions and electoral roll data.
Garrard explained: "These leisure markets have traditionally been technologically underserved by the insurance profession and are crying out for a more modern approach that reflects and serves the digital age.
"We will leverage enhanced data and market knowledge in order to provide the best possible products for our customers, with a streamlined customer journey and a 24/7 self-service app, which puts the control in the hands of our customers.
"Customers today expect efficiency, convenience and control, which Wrapper will provide through its easy-to-use online system.
"Combining genuine expertise with an adventurous, forward-looking approach to technology fills a significant gap in personal lines etrading: this is superior tech with a real focus on customer experience."
Toby MacLachlan, managing director at Ignite Insurance Systems, added: "It's been great to work with John to create Wrapper.
"With no restrictive legacy system, we can be truly adventurous in what we develop together, with a constant focus on creating a slick, efficient customer journey, market-leading data enrichment and integrated state-of-the-art AI processes that allows Wrapper to offer competitive prices to [its] customers."