The insurer's active underwriter believes there are 'significant efficiencies' for brokers and insurers that trade digitally
Specialist motor insurer ERS has today (19 November 2021) launched a digital application processing interface (API) trading capability - called 'Plug in to ERS' - in conjunction with connected vehicle services firm Verex, the first company to trade via ERS' new technology.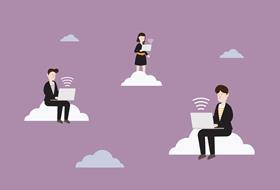 Plug in to ERS forms the next step of the insurer's digitalisation strategy. It enables brokers to connect their policy management platform directly to ERS' back-end systems and pricing models in real-time, without the need for third party technology.
This aims to provide frictionless trading across the full customer lifecycle, from new business quotes and mid-term adjustments, through to renewals and cancellations.
All customer touchpoints can be managed digitally using the API, without the need to connect to a software house or portal, making it an efficient way to trade ERS' motor insurance products.
The technology, built in-house by the ERS IT team, uses API integration to connect a broker to ERS' systems.
ERS active underwriter Martin Hall said: "We believe that there are significant efficiencies for brokers and insurers that trade digitally and expect that, as more brokers digitalise and see the value, Plug in to ERS will become an important distribution method in the coming years, alongside ERS etrade and our software house integrations.
"We are delighted Verex has joined ERS as our first Plug in to ERS partner and [we] are actively seeking more brokers to trade via APIs."
Brokers digitalising
Verex Group is the exclusive provider of connected data services to 16 top vehicle manufacturers in the UK.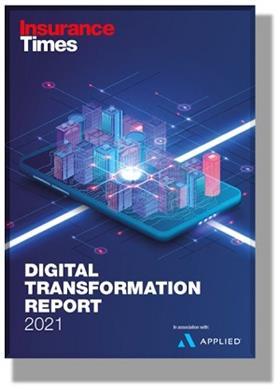 Its portfolio of connected insurance and accident management solutions offers customers a wide selection of personalised digital services.
Hall added: "We see more and more brokers improving their digital capabilities. More often than not, they want to connect directly to insurers to get their latest rates in real-time.
"The more technology advanced providers, like Verex, are also looking to digitalise their entire trading models with insurers – Plug in to ERS enables brokers to deeply integrate into our systems."
Sophie Jones, head of insurer development at Verex, added: "At Verex, we have exclusive partnerships with vehicle manufacturers to provide a portfolio of connected insurance services that requires us to have access to insurers' latest rates in real-time to deliver the very best service to our customers.
"We invest in cutting-edge technology and data services to ensure we offer a market-leading customer journey and that is why we are delighted to be partnering with ERS.
"The solution allows us to deliver the integration we need to trade the full lifecycle across our range of connected services.
"We're excited to be the first adopter of Plug in to ERS and to add them to our panel of manufacturer insurers. The team at Verex look forward to developing our relationship with ERS in the coming years."