This marks the insurtech's 'biggest foray into insurance technologies yet', as it aims to solve the problem of digital underwriting not being able to work across multiple lines
Insurtech Aventus has launched a new digital underwriting solution on its platform, allowing underwriters to automate some or all of their underwriting processes in a single system, therefore freeing up time for more complex tasks.
The cloud native solution, which can be built on top of a legacy system, can be applied to complex and standard insurance products across both personal and commercial lines.
It aims to give insurers and MGAs the same abilities and efficiencies of custom built digital underwriting portals - without the typically hefty price tag.
The tool also includes dynamic, automated bordereau reporting and performance analytics, which strives to give users real-time and transparent underwriting oversight.
Digital underwriting now forms the third pillar of Aventus' platform, which runs alongside its existing pillars of distribution and customer management.
Speaking exclusively to Insurance Times, Peter Goodman, chief executive and founder of Aventus, said: "Digital underwriting that can work across multiple lines on the same system has been a panacea for the industry for many years now – illusive, undeveloped and inaccessible for most brokers and MGAs, particularly for non-standard policies that need a high degree of flexibility, until now.
"This is one area that has been [previously] under served by technology. In conversations with clients, workflow and automation have become quite prevalent for those looking to save time and have quicker response rates than [their] competitors."
For example, when a complex risk is identified, it will go to the underwriter and could then take several days to come back to the broker.
On top of this, it could come back via various communication methods, making the workflow disjointed - this means delivering a consistent service to end customers is sometimes tricky.
However, by having all underwriting information in one interface, it allows for an audit trail. This makes outstanding tasks more visible and reduces the risk of losing potential business.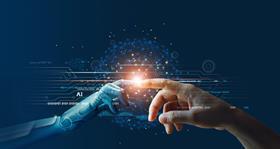 "This platform will give a solution to underwriting teams that have got exceptions or outlying risks that they can't automatically make," he said.
Following the launch of Aventus' digital underwriting tool, Goodman hopes to acquire more customers as well as grow the use of the insurtech's platform into other areas of insurance and new territories outside of the UK.
Over the next six months, Aventus plans to review the platform's progress and benchmark it against the broader insurance market.
Biggest foray into insurance
Goodman deemed this digital underwriting solution the insurtech's "biggest foray into insurance technologies yet and a big step change".
The customer-centric insurtech platform, which initially launched in September 2018 when Aventus came to market, enables insurers, brokers and MGAs to build and distribute insurance products via application processing interfaces (APIs) through any distribution channel. It then automates cross-sell and upsell opportunities to the same customer base.
Goodman continued: "Over the course of the last year, we realised that we needed another module that took us back into the insurance world. Although [the tool] encompasses distribution, it's less about the shiny, digital front end and more about the flow management within underwriting.
"Today's underwriter, burdened with collecting, combining and reviewing documentation for submissions, typically spends a small fraction of their time actually assessing risk. Manual tasks leave underwriters little or no time to think strategically."
Aventus' engineering manager Mike Scott added: "Automated underwriting is usually something that's confined within high volume, consumer focused digital brokers and MGAs where they will often make a lot of trade offs [and then] they can't manage underwriting exceptions.
"There's a lot of customers that they have to turn away because systems are so rigid and in order facilitate the automation, they are unable to flex outside that box."
For brokers, Scott said Aventus' platform "would allow that complex relationship between underwriter and broker to be more transparent, quicker and [effectively] managed".
Failing safely
Scott explained that there are many MGAs, brokers and underwriters that have historically relied heavily on manual underwriting to provide value and flexible products to customers.
"Digital underwriting for us is that combination of automated and manual underwriting in a way that enables our broker and MGA customers to manage underwriting exceptions, reviews and approvals," Scott said.
For Scott, this approach allows Aventus to "fall back" or "fail safely" because manual underwriting enables brokers, MGAs and underwriters to still be responsive to their customers.
"Insurance is very complex - a lot of it is being able to adjust or be responsive to these quirky needs that come up day-to-day," Scott said.
This has been even more important over the course of the Covid-19 pandemic, with digital methods becoming vital in the face of lockdown restrictions and social distancing. Unique, pandemic-driven situations, such as changed driving habits, cannot be handled by traditional systems, Scott noted.
But managing Covid-19 risks is not the end goal for Aventus and its platform, Scott continued - it has a vision to evolve its work further through partnerships.
"What that looks like just yet, we are not sure," Scott said. "We believe in the ecosystem approach, but we don't want to be the jack of all trades."