The insurtech's founder and chief exec believes that its embedded insurance offering helps close the consumer protection gap
Insurtech Trõv has partnered with UK insurer Hamilton Fraser to offer digital rental insurance products to its customers via the insurtech's white label solution.
Following 'Freedom Day' on Monday 19 July 2021, which saw coronavirus lockdown restrictions scrapped in the UK, many Brits will now be leaving their homes and possessions unattended for the first time in over a year as they head out and about. Trov believes its flexible renters' insurance will therefore bring peace of mind to many of its partners' customers.
Scott Walchek, Trõv's founder and chief executive, said: "By enabling our partners to deliver a compelling user experience while helping to close consumer protection gaps, our embedded insurance capabilities increase customer loyalty, lifetime value and delivers high-margin recurring revenue.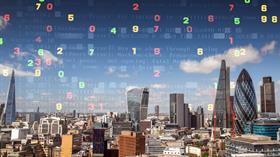 "Our [application programming interface] and no code options combined with a growing network of insurance products mean that digital brands will benefit from offering a wide array of flexible insurance products to their customers."
Forefront of innovation
Moving forward, the insurtech will also be working with four new UK proptech partners, which will integrate its embedded renters' insurance into their product offering.
These new partners include ideal flatmate, Movebubble, good2rent and Vaboo.
These firms will join Trõv's growing embedded insurance customer base, which currently comprises of fintechs, retailers, neo-banks, utilities and proptechs, including Love to Rent, OpenBrix, Moovshack and Movinghub - these business were all onboarded earlier this year.
Eddie Hooker, Hamilton Fraser's chief executive, said: "Our collaboration with Trõv will allow us to continue offering the most reliable products to our customers as well as keeping us at the forefront of innovation in our sector.
"We have been protecting and working with landlords for over two decades and we are excited to now be able to expand our service to include and offer flexible renters' insurance to the wider pool of customers.
"Having been providing high quality insurance for the last 25 years, we know that in order to meet the ever-changing needs of the customer, we must always be searching for new ways to adapt our business."