The partnership will see the two firms manage risk more effectively for electric cars
Insurtech Trõv has partnered with UFODRIVE – an NIG underwritten digital car rental service managed by UK Insurance Business Solutions, part of the Direct Line Group.
The move will see Trõv expanding its mobility and risk services.
UFODRIVE will be using the insurtech's mobility insurance platform for its fully electric and self-controlled vehicles. The roll out will start in London across two locations – Park Lane and Oxford Street.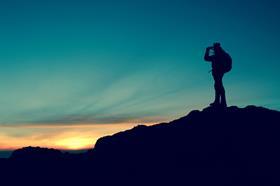 Ed Axon, global head of business development at Trõv, said: "This partnership with UFODRIVE is the first of, hopefully, many for Trõv within the UK market and highlights the vital convergence of the future of transportation with the future of insurance.
"We're delighted to help them manage their holistic risk effectively, so they can focus on bringing more sustainable transport options to consumers and businesses in London and beyond."
This follows Trõv closing its UK app in October 2019 and later appointing Amanda Blanc as its senior advisor in December that same year.
Critical ingredient
UFODRIVE will be able to monitor and mitigate insured and uninsured risk more effectively through the partnership.
Jonathan Shine, who heads up UFODRIVE's UK business, added: "The team at Trõv have been able to develop an insurance programme to suit our unique needs.
"By complementing our coverage with Trõv's Risk Operations Technology, we have put in place a solution for optimum vehicle utilisation and uptime - a critical ingredient for success in 2021."
Trõv was founded in 2012 by serial tech entrepreneur Scott Walchek.