The insurer has plans to relaunch its brand in the coming months
Saga, the specialist insurer for the over 50s demographic, has reported that it remains "mindful" of potential future financial volatility, despite its interim results falling in line with its expectations amid continuing Covid-19 challenges.
Its financial results for the six months ending 31 July, published on 22 September 2021, highlighted that Saga had recommenced its travel operations, including the launch of its newest ship - Spirit of Adventure.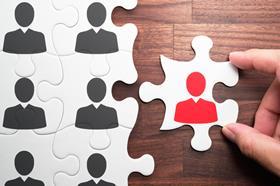 Tour operation bookings made in this reporting period for 2021 and 2022 were £18m, as well as an additional £109m for 2022 to 2021. Despite booking numbers rising ahead of pre-pandemic levels, there remains some uncertainty within the travel industry around the longer-term impacts of Covid-19, Saga noted.
Saga continues to work towards a full return of its travel services, while also "remaining mindful of future potential volatility [in] relation to Covid-19", added Euan Sutherland, Saga's interim group chief executive.
Sutherland continued: "As we have demonstrated through the last 18 months, we will continue to take an agile, proactive approach to navigate any challenges.
"Over the past six months we have made strong progress across Saga, continuing to deliver for our customers, strengthening our balance sheet and delivering the foundations for future growth.
"We have achieved this performance at a time of unprecedented challenge for our business and I would like to thank each of my colleagues for their hard work and dedication."
Sutherland will remain at the helm of Saga until former Tesco Underwriting chief executive Steve Kingshott begins as Saga's chief executive on 8 November.
Saga has announced alongside its financial results that Graham Wright, Willis Towers Watson's senior director, will be joining the insurer as its new pricing director.
Relaunch
Saga has plans to relaunch its brand in the coming months - Sutherland said he is confident that the insurer has the "right strategy to return sustainable growth and create significant long-term value for all our stakeholders".
The business, for example, is on track to build data and digital capabilities ahead of its brand relaunch.
In terms of performance by division, Saga's retail broking business - which consists of motor, home and other insurance broking - sold 835,000 motor and home policies, recording an 0.5% improvement compared to the prior period.
This part of the company also reported an improved motor and home margin per policy of £76 as at July 2021, compared with £74 for the year ending 31 January 2021.
Its motor gross written premium, however, dropped by 16.9% due to the sale of Bennetts on 7 August 2020.
The insurer noted increased motor insurance sales in March, but this dipped in September due to new vehicle registration plates. Home insurance sales increased across March, June and September, it said.
Saga has also made progress ahead of the FCA's deadlines for its general insurance pricing reform - the firm said it continues to prepare for the new rules. Saga suspects there will be some short-term financial impact from the changes as pricing adjusts across both new business and renewals.
Meanwhile, for its underwriting business - which includes travel and other business and central costs - reported a combined operating ratio of 88%. This benefited from reduced claims frequency.
New pricing models have helped to drive Saga's footprint expansion and a return to policy growth in Q2 - this is a first since 2012.