The comparison site attributes the increase to looser lockdown restrictions in Q4 2020
Car insurance premiums are on the rise again after four quarters of falling figures.
This is according to price comparison website MoneySuperMarket. Its latest research revealed that the average price of a comprehensive car insurance policy rose in the final quarter of 2020 from £473 in Q3 to £490 – a jump of 3.6%.
Meanwhile, year-on-year prices were down by 2.6% (£13) from £503 in Q4 2019 to £490 in the same quarter in 2020.
Throughout 2020, premium prices gradually dropped as people drove less due to lockdown restrictions put in place to mitigate the spread of coronavirus.
Quarterly price rises from Q4 2019 to Q4 2020
Q4 2019
Q1 2020
Q2 2020
Q3 2020
Q4 2020

Premium

£503

£485

£475

£473

£490

% difference

+6.6%

-3.6%

- 2.1%

- 0.3%

+3.6%
Kate Devine, car insurance spokesperson for MoneySuperMarket, said: "Our research shows that after a year of falls, prices have started to rise again – something which could be explained by the fact that roads were busier for much of Q4 due to looser lockdown restrictions in many parts of the country.
"It's hard to say to whether the rises will continue though. With new lockdown measures now in place following the prime minister's announcement on Monday [4 January], a major fall in traffic could lead to lower prices – at least in the very short-term."
This follows Boris Johnson ordering a third lockdown at the beginning of the year as coronavirus cases soared because of a new virus variant; London mayor Sadiq Khan declared the current situation a "major incident".
Location, location, location
MoneySuperMarket's research also looked at the effect of location on a driver's premium price.
For example, at the end of last year drivers in East London were likely to pay the highest premiums at £955 – almost twice the national average, which is £490.
This figure is also £265 more than the average premium paid by London drivers, which was £690.
Meanwhile, drivers in Kirkwall in the Orkney Islands were found to have the cheapest premiums in the country at £269; this is £686 cheaper than those in East London.
Top 10 most expensive locations for car insurance premiums
Position
Location
Q4 2020 cost

1

East London

£955

2

Ilford and Barking

£877

3

North West London

£872

4

Southall and Uxbridge

£833

5

North London

£832

6

Bradford

£776

7

Manchester

£765

8

South East London

£755

9

Birmingham

£753

10

Oldham

£748
The 10 cheapest locations for car insurance premiums
Position
Location
Q4 2020 Cost

1

Kirkwall

£269

2

Dorchester

£277

3

Exeter

£278

4

Truro

£283

5

Dumfries and Galloway

£284

6

Llandrindod Wells

£292

7

Torquay

£298

8

Shrewsbury

£300

9

Taunton

£300

10

Inverness

£305
Gender and age
The research also found that gender continues to have an impact on premium rates.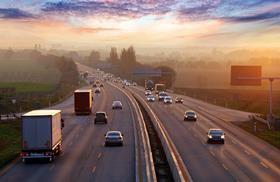 It found that female drivers over the age of 65 pay the least for their car insurance at £251, which is £239 less than the national average of £490.
In contrast, males aged 20 to 24 paid the most for their car insurance at £1,143 - this is £348 more than females of the same age, who pay £795 on average.
In terms of age, premiums fell the most year-on-year for drivers aged between 17 and 19.
The average price was down by 19% in the past 12 months at £802 – down from £995. And premiums for this age group also fell £21 over the final quarter from £823 to £802.
But the 20 to 24 age group paid the most for car cover on average, with Q4 premiums costing £980.
This is in comparison to drivers aged 65 or over who pay the least – an average of just £274 a year.
Devine urged policyholders to "shop around" at renewal to get the best and most suitable deal.