The deal is an 'important step' for the insurtech because it builds on 'strong new business prospects', says Quotall boss
Insurtech etrading specialist Quotall has partnered with global insurance distribution business Acrisure.
Under the new partnership, Acrisure will provide insurance product sourcing and insurer partnership services, striving to meet the portfolio needs of Quotall's clients.
Acrisure currently has experience in placing and managing high volume insurance portfolios across both personal and commercial lines.
The agreement therefore supports Quotall's strategic aim of developing a leading network of partnerships.
Quotall chief executive Simon Ball said: "We are delighted to have entered into this strategic agreement with Acrisure, where the team has a highly respected technology and partnership-led track record.
"It is another important step for Quotall as we focus on broadening future opportunities to both existing and new customers."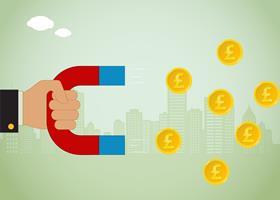 Insurance market disruption
Ball also stated that the insurtech has "strong new business prospects in the pipeline", including discussions with additional affinity brands.
He continued: "This partnership with Acrisure will allow us to deliver first-class insurance solutions to a broader range of personal and SME customers.
"We are very excited to be working with the excellent Acrisure team, who share our client-centric philosophy and values."
Grahame Millwater, head of global insurance at Acrisure, added: "As a relative newcomer to the UK retail sector, we have no legacy issues preventing us from entering the market with a digitally-led proposition.
"We believe that savvy new market entrants [that] are not currently selling insurance but have strong brand equity and loyal customer bases will have a significant impact on the UK insurance market.
"Our affinity plan is designed to put us at the forefront of this industry transformation and partnering with Quotall for class-leading etrading capabilities, as well as [with] agile insurers willing to support our strategy for capacity, are core to us meeting our goals and ambitions.
"We are already working closely with Quotall on a number of client propositions and look forward to developing our excellent relationship still further."