The move builds on the insurtech's partnership with the tech giant back in March
Insurtech Next Insurance will be taking part in the Amazon Insurance Accelerator, the tech giant's new digital insurance network.
It will be providing Amazon sellers looking to buy insurance with instant quotes at competitive rates, directly within the Amazon Seller Central platform.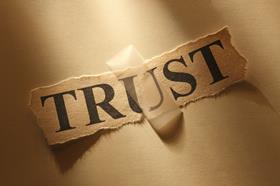 Next claims to be the only US-based carrier currently participating in the initiative, building on its partnership with Amazon Business Prime in March 2021.
Guy Goldstein, Next's chief executive, said: "The pandemic ushered in a tremendous amount of innovation and growth for small business e-commerce strategies and access to simple and affordable insurance to protect their livelihood is more important than ever."
Broker Marsh revealed earlier this week (11 August 2021) that it will be supporting the Amazon Insurance Accelerator.
Amazon Insurance Accelerator aims to help Amazon's sellers buy insurance by compiling a network of vetted insurance providers that can evaluate and, if appropriate, offer liability insurance at competitive rates to qualifying sellers.
Supporting small businesses
Amazon requires that most third party sellers carry commercial liability insurance, to protect both customers and sellers - this includes sellers that reach $10,000 (£7,230.27) in sales on Amazon in one month.
Next's fully digital, customised e-commerce general liability coverage provides sellers with instant, automated Certificates of Insurance (COI) as well as a seamless online claims resolution process.
Through Amazon Insurance Accelerator, third party sellers on Amazon will now be referred to Next's online application directly from their account.
The firm claims that in 10 minutes or less, sellers can get a customised quote and bind a policy.
Goldstein added: "Next's digital insurance products are easily embedded into the software systems that small businesses regularly use to run their companies.
"Through Amazon Insurance Accelerator, sellers can seamlessly purchase Next's affordable and customised insurance coverage for a simple, frictionless experience. We are excited to partner with Amazon to support small businesses in their quest to thrive."
As part of the online process, Next automatically adds Amazon as an 'additional insured' and instantly emails COI information back to the seller. Previously, sellers would have had to manually mail in COIs.
Insurance Times has contacted Amazon for further comment.