Insurer LV= advocates the use of 'fiscal incentives' to encourage drivers to switch to electric vehicles
Prime minister Boris Johnson has today (18 November) confirmed that the sale of new petrol and diesel cars and vans in the UK will end by 2030, however insurer LV= believes the government will need to introduce more "fiscal incentives" to drive up engagement with electric vehicles (EVs).
The prime minister unveiled his 10-point plan for a "green industrial revolution" on Wednesday – this includes ending the sale of new petrol and diesel vehicles by 2030, a full 10 years earlier than previously planned.
However, the sale of hybrid cars and vans "that can drive a significant distance with no carbon coming out of the tailpipe" will be allowed until 2035.
This "makes no sense", according to Tom Clarke, head of electric vehicle strategy at LV= General Insurance.
He explained: "Bringing forward the ban on the sale of new petrol and diesel cars to 2030 is a leap forward in terms of hitting the 2050 Net Zero commitment, but its impact is slightly diminished by the decision to let hybrid cars stay in showrooms until 2035.
"This makes no sense. Hybrid cars, like their petrol and diesel equivalents, are polluters and in order to provide consistent and clear messaging to the public in the push to switch to EVs, they should fall in line with the 2030 ban."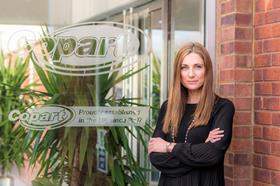 Lack of engagement
Another potential issue, however, is "bridging the price gap" for EVs and driving greater customer engagement.
Clarke thinks "fiscal incentives" could help here.
He continued: "More work needs to be done to drive engagement and uptake in EVs and this should start with bridging the price gap between them and their petrol/diesel equivalents.
"That's why we're calling on the government to follow France and Germany's lead and improve the package of fiscal incentives and nudges for drivers looking to make the switch."
This view is mirrored by Sepi Arani, head of OEM UK at car buying comparison site carwow – he said that consumers should not be "used as the scapegoat to plug any budget gap created from the economic challenges faced this year".
He added: "News of a government decision to fast-track the ban of traditional fuel vehicles to 2030 will have a mixed reception from consumers and dealers alike.
"However, ultimately, more needs to be done to build consumer confidence that the charging infrastructure is robust enough to support EV dominance on the UK's roads.
"Whilst moving the petrol and diesel ban to 2030, is testament to the success of manufacturers and their retail networks in empowering consumers to make the switch to electric – as seen by our sales figures – EV prices still need to come down to make them affordable for the masses.
"Motorists alone, however, cannot be used as the scapegoat to plug any budget gap created from the economic challenges faced this year."
Behind the acceleration
To support its aims around EVs, Boris Johnson confirmed the following measures:
£1.3bn to accelerate the roll-out of charge points for electric vehicles in homes, streets and on motorways across England, so people can more easily and conveniently charge their cars.
£582m in grants for those buying zero or ultra-low emission vehicles to make them cheaper to buy and incentivise more people to make the transition.
Nearly £500m is to be spent in the next four years for the development and mass-scale production of electric vehicle batteries.
Investment in flood defences
Johnson's plan further references other investments that have been made over the course of the year that will now support his current green objectives. This includes the ringfenced "£5.2 billion for new flood and coastal defences in England by 2027".
Speaking to this, Huw Evans, director general of the ABI, said: "We welcome the government's ambitious agenda to stimulate a greener industrial economy.
"The insurance and long-term savings sector has an important role to play in this.
"Crucial to the government's plans will be the mitigation and management of the UK's rising flood risk.
"To protect communities from the economic and emotional disruption that flooding brings, we need to have adequate, sustained and targeted investment in our flood defences and their maintenance, to give those at flood risk the protection they need."