Aviva will use data from autonomous vehicle trials to inform its current insurance offering for this type of mobility
Insurer Aviva and Darwin Innovation Group, a research and development company, have achieved the next milestone in the pair's five-year strategic partnership by registering a passenger shuttle for use in autonomous vehicles trials.
Created by French firm Navya, which specialises in the design and construction of autonomous and electric vehicles, the passenger shuttle will be used to show the potential of self-driving cars, as well as help the firms gather information about self-driving shuttle operation.
Aviva will use this data to evolve its current motor insurance product offering - the insurer aims to provide comprehensive cover for autonomous vehicles and associated technologies as they begin to operate on UK roads.
To mark this announcement, Aviva and Darwin will be holding a public event today (2 September 2021) between 11am and 4pm to introduce the shuttle outside St Helen's, the insurer's head office in London.
Although the shuttle will not be in operation at this event, the public still has the opportunity to see the vehicle.
Nick Amin, chief operating officer at Aviva, said: "This is a great example of Aviva serving as an enabler – in this case, for important advancements in mobility - by providing insurance for the shuttle to be used on the UK's roads.
"The data from this trial will help Aviva to better understand the future of mobility and shape our motor insurance policies for the vehicles of the future. I can't think of a better demonstration of our core purpose - 'with you today for a better tomorrow'."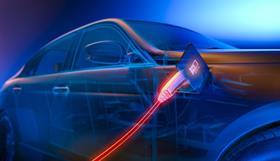 Aviva and Darwin first announced their five-year partnership in June this year.
'Significant regulatory milestone'
Speaking on today's announcement, Sophia Ward, operations manager at Darwin, said: "We are delighted to have registered this purpose-built connected, autonomous shuttle for use on publicly accessible roads at Harwell Science and Innovation Campus in Oxfordshire.
"This is a significant regulatory milestone on the road to making [connected autonomous vehicle] mobility a reality and an exciting step on our innovative journey to realising the potential of ubiquitous communications."
Navya's chief executive Pierre Lahutte added: "At Navya, we have been convinced for many years that autonomous vehicles have tremendous potential to provide a sustainable and efficient solution for passengers' transportation.
"This partnership enables Navya to strengthen its technology and demonstrate the benefit that autonomous transport can bring in complex environments. We look forward to working together and thank our partners for their confidence."
Amin continued: "It's exciting to bring this autonomous vehicle to our London headquarters so that people can witness the future of mobility in the making.
"There is no better place to unveil the vehicle than at Aviva with its long heritage in motor insurance, dating back to the very earliest vehicles."